Student Council Announces Holiday Spirit Week
Hang on for a minute...we're trying to find some more stories you might like.
MV's annual Holiday Spirit Week, hosted by Student Council, is set to take place December 10 through 14.
The theme is "A Christmas Story: Ramrod Edition," and it is full of spirit days and activities for MV in which to participate.
The week is loosely based on Christmas movies and classics.
"The spirit week allows us to bring the magic of the season and feeling of excitement to MV," said student body president, Jon Wilson, '19.
The week will kick off with "Merry Morning Monday:" a day for students and staff to wear pajamas to school.
MV wears red and green on Tuesday for "Christmas Color Tuesday."
That night, a Winter Coffeehouse will be held in the Media Center from 6 to 8 PM.
On "Santa's Workshop Wednesday," freshman are encouraged to dress as treats such as gingerbread, sophomores as elves, juniors as reindeer, and seniors as Mr. and Mrs. Claus, while staff will dress as gifts, presents, or ornaments.
On this day, winners of the Christmas Classics Door Decorating Contest will be determined.
Doors will we awarded 1st, 2nd, and 3rd place ribbons and prizes. 
Students and staff should dress as their favorite Christmas movie character on Thursday for "Christmas Character Thursday."
Finally, on "Festive Friday," MV will dress in ugly Christmas sweaters.
A Winter Pep Rally will take place on Friday as well, in the Changnon Gymnasium.
Also occurring on Friday night, the Rams will play Centralia at 6:15 in Changnon Gymnasium.
About the Photographer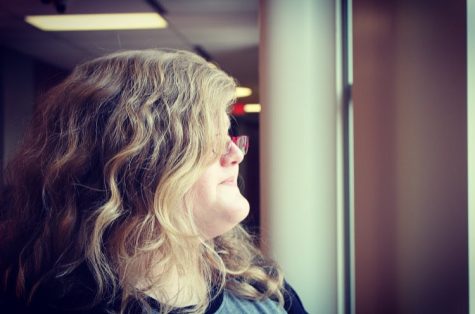 Kenzie King, Online Coordinator
"I love sleep. My life has the tendency to fall apart when I'm awake, you know?" - Ernest Hemingway