FBLA present "Heart of Hearts"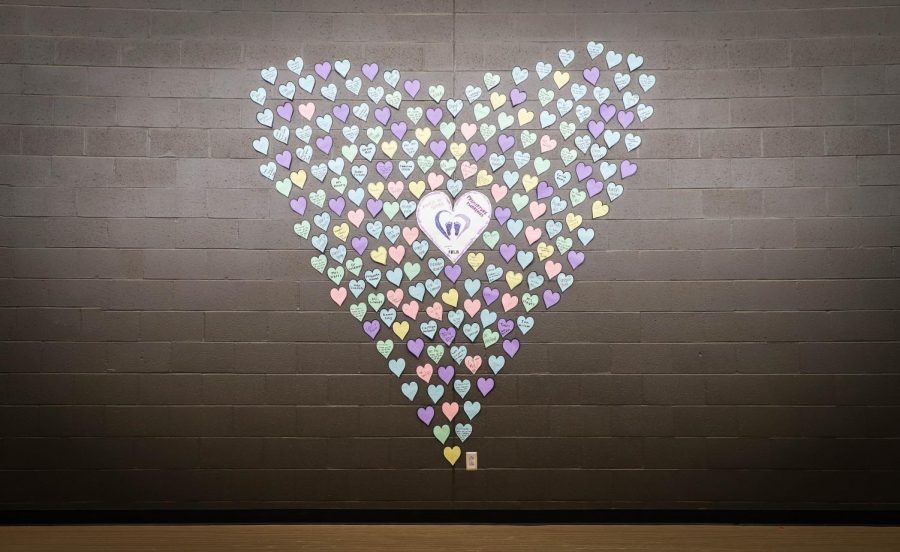 Students and staff can find their names displayed on the F building stairwell as a piece of FBLA's Heart of Hearts.
For several weeks throughout Prematurity Awareness Month, members of MV's FBLA sold paper heart messages for donations of $1 or more, which were then arranged into one large heart in F Stairwell.
The fundraiser benefits FBLA's National Service Partner, The March of Dimes Foundation. Together the two organizations strived to raise money to help fight and raise awareness for premature birth in the United States.
"At the 'heart' of this fundraiser is bringing attention to the March of Dimes which is the national charity for FBLA," said FBLA advisor Ms. Julie Hayes.
"The concept of hearts surrounding a heart with tiny baby feet that says 'small feet make big imprints', shows that in the middle of this fundraiser are tiny babies and their mothers that receive support from the March of Dimes, which pioneers research to find solutions to the biggest health threats to babies and their mothers," Ms. Hayes added.
"As an FBLA chapter, we strive to raise as much money as possible to help fight premature birth and spread awareness of how common it can be. With over 380,000 babies being born prematurely each year, it is incredibly likely that each student at our school knows someone born prematurely," said FBLA Chapter President Gatlin Miller, '19.
The fundraiser has spread the message of giving and positivity to students, faculty, and staff throughout MV.
"The fundraiser is bringing in positivity to our school atmosphere," said Sahar Rashid, '20. "My favorite part was seeing everyone's expression [when] seeing their names on the wall and knowing they're appreciated."
"My favorite part is the end result of a beautiful display of hearts and the generosity of the people that purchased a heart and the kind messages written on them," said Ms. Hayes.
FBLA's hard work throughout this fundraiser resulted in raising a total of $120 for the March of Dimes Prematurity Campaign.
About the Photographer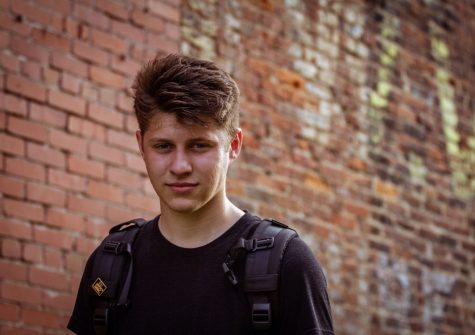 Grant Smith, Editor-In-Chief
When I have an idea, I write it down and share it with you