13th annual Brian Hodge Horror Story Contest returns
Allowing students to express their creativity in the terrifying form of horror,
the 13th annual Brian Hodge Horror Story Contest has returned to MV.
The Brian Hodge Horror Story Contest is a writing contest that invokes aspiring writers' talents and creativity. This challenge to create literary works of fiction lets students test themselves and see why they truly love horror.
"I like horror because of the emotion. And I think anyone can make you feel an emotion
with a movie, but with writing it is really powerful and horror is a really powerful genre," said Mr. Jeremy Mays.
Many students like reading horror and have various types of books they like.
"[I like] this series called Bad Girls Don't Die by Katie Alender," Rebecca Fisher, '22 stated.
"My favorite horror story is Nightmare at 20,000 Feet by Richard Matheson," Mr. Mays stated.
Students chose to participate in this contest for numerous reasons.
"I thought it would be fun to try," said Fisher.
"I have been writing for four years and I never really had the courage to enter things like
this and I just decided that I wanted to get something out there," Andi Goddard, '21 said.
This contest lets students discover what the actual editing process is like.
"Usually I reach out to a combination of horror story writers and actual editors I have met on Facebook and they judge for me," Mr. Mays said.
"The top three stories get edited by an actual editor and it gives you a feel of what it's like," he added.
Many people will say the same famous author is their favorite.
"Stephen King," Mr. Mays said.
"Stephen King. The way he can elaborate his stories is just the most amazing thing to me," Goddard stated.
Students enjoy reading and watching many forms of horror, but one stands out above the rest.
"Suspenseful," Fisher stated.
"Suspenseful. I enjoy paranormal and weird kind of horror stories," Goddard said.
About the Writer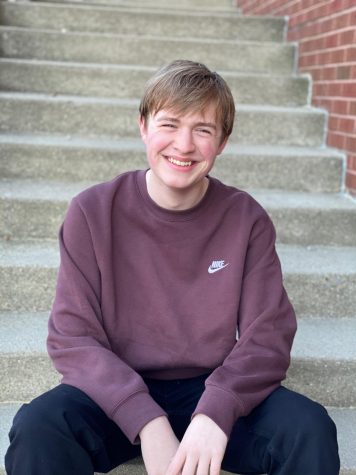 Chase Cariens, Co Editor-In-Chief
My specialty is uncontroversial opinions