Student Council elections kick into high gear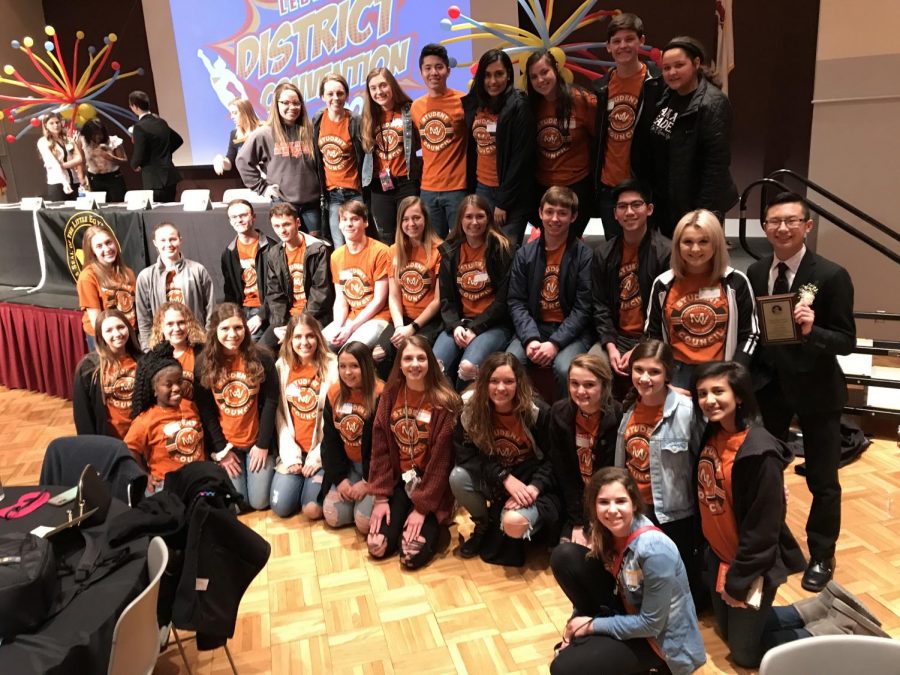 Elections for Student Council Representatives at Large and Class Officers are here arrived.
"The 2019-20 Student Council is unique in that it will be the first without any memories of the old campus," said Dr. Jamey VanZandt, Student Council co-advisor. "The culture it will bring to the year will represent the new MV totally."
Students wanting to run must pick up a petition packet on the designated date – April 1 for Representatives and April 8 for Class Officers.
The packet must be completed by April 5 for Representatives and April 12 for Class Officers.
Candidates will then file them on that date, beginning at 8 am, in the Student Services office.
"Both Mrs. Watts and I look forward to a robust group of candidates," said Dr. VanZandt.
After the petition packets have been filed, candidates may start campaigning with flyers and posters, that have been approved, around the campus.
However, no gum or candy may be handed out as a way of campaigning to avoid damage to the walls, desks, and floors.
The primary election for Representative at Large – with four positions total – will take place on April 10 in the Cafeteria during all lunch hours.
On April 12, the Representative at Large general election will take place, also in the Cafeteria during lunch hours.
After break, taking place on April 24 and 26, the elections for Class Officers (eight positions per class) will be held during lunch hours in the Cafeteria.
After each election, the candidates can find the results posted on Changnon Gymnasium doors by 3:30 pm.
"We are excited to see a new year of leadership begin!" added Dr. VanZandt.