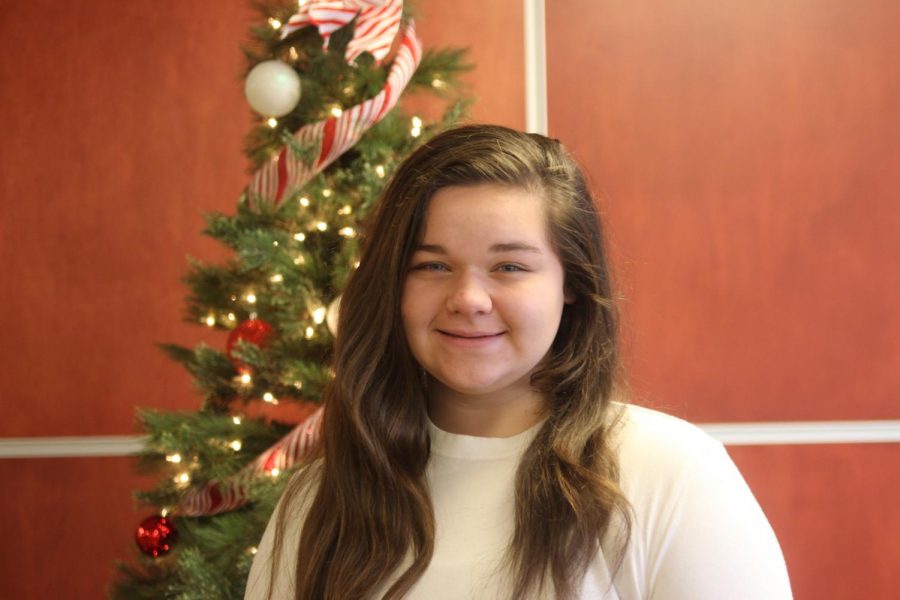 To me the holidays mean family gatherings, fun times with friends, and lots of laughs. In my house, Christmas is a special time of the year. Christmas time means no school, fresh baked cookies in the kitchen, and presents under the tree.
One of my favorite things to do during the holiday season is to watch movies. It is just so nice to be curled up in a blanket watching something enjoyable with people I love. Some of my favorites include the entire Harry Potter series, Elf, National Lampoon's Christmas Vacation, The Grinch, Fred Claus, and so many more.
I personally prefer to be hot rather than cold, so naturally I enjoy summer more than winter. But something about the warmth that comes with Christmas time makes the crazy Illinois weather worth it.
Another great aspect to the holidays is all of my family coming together. I have an aunt who lives in Reno, Nevada, who I never get to see, cousins in Aurora, Illinois, and family in Harrisburg, Illinois, who I don't get to see as much as I'd like either. There is something special to me about getting to spend quality time with my family and loved ones while celebrating the season of our Savior's birth.
To name another holiday season highlight, my family attends Central Christian Church, which is amazing. Every year they have an elaborate Christmas program and service, which is so fun to enjoy with friends and family. It is filled with music, messages, dancing, and fun times.
All in all, I really love Christmas time. It is season of gratitude, cherishing loved ones, and having fun. I am able to look past the frigid temperatures because there is something special about the Christmas season to me.