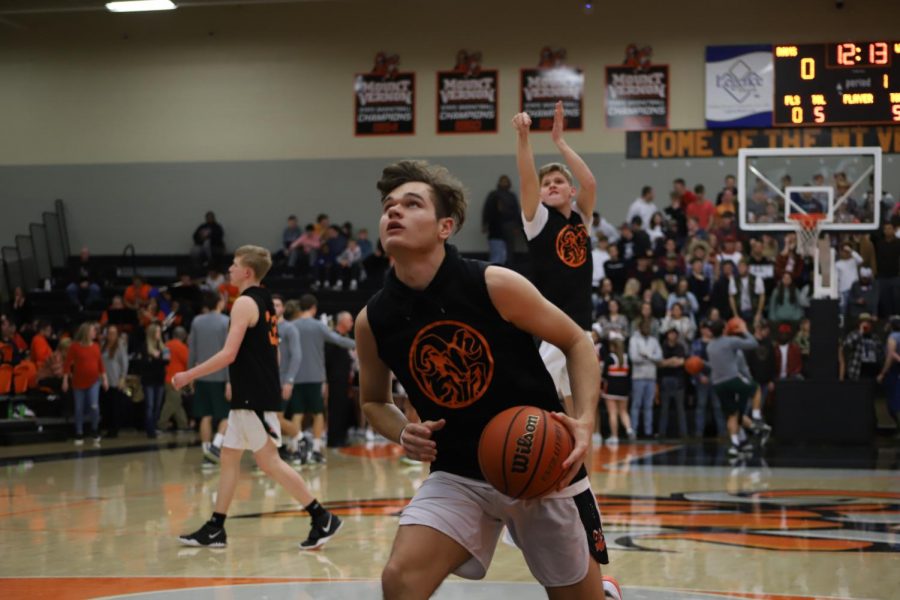 The goal of most serious high school athletes is to receive a college scholarship. MV men's basketball player, Simon Wilson, has accomplished that goal.
"This opportunity means the world to me, and it has always been my dream to play college basketball," said Simon Wilson, '20.
When Simon received the scholarship, a flood of emotions poured in.
"I felt extremely blessed to get the full ride scholarship to SWIC, and have the opportunity to play the game I love at the next level. It just made me feel like all that hard work paid off," Wilson stated.
But, Simon Wilson wasn't the only one who felt blessed by this opportunity.
"I just felt so proud and thankful," stated Simon's mother, Anna Wilson.
Simon has put in the work and effort.
"Simon works hard every day with a good attitude," said Coach Doug Creel.
Basketball is something Wilson has been working at since childhood.
"Basketball has been a major part of my life for as long as I can remember, I truly love the game, and I feel so blessed to be able to have basketball pay for my college," said Wilson.
Wilson has always loved basketball, but he has had some inspiration along the way.
"My dad has been my biggest inspiration growing up playing basketball," said Wilson. "He's encouraged me to put in more hours and work as hard as I can."
Jabo Wilson, Simon's father, stated that he is "proud of what Simon does on the court and proud of how hard he works, but the most proud of him off the court, and how he treats people."
Parents Anna and Jabo Wilson had a mutual answer about the experience of Simon's basketball career so far: "Wonderful."