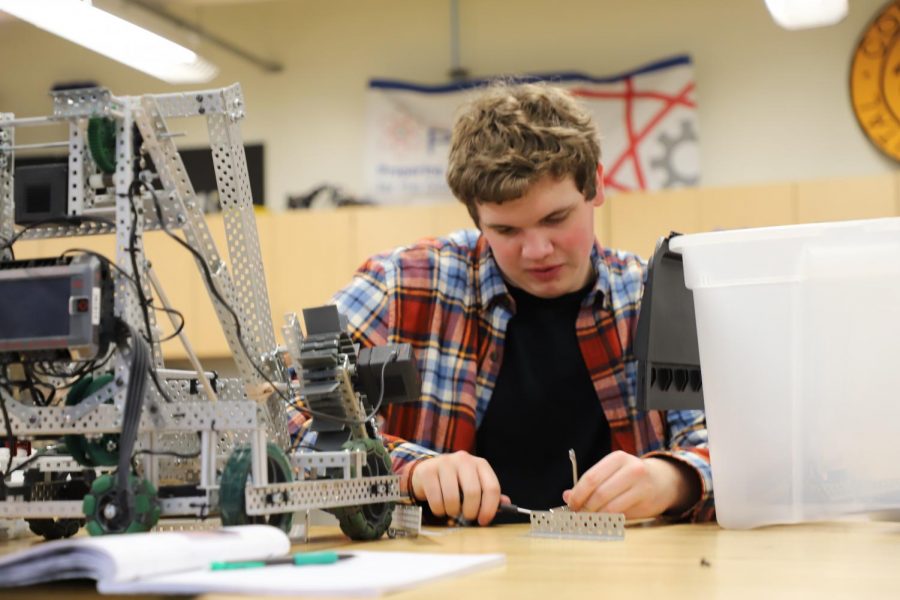 MV's robotics class attended the Vex Robotics Competition on February 1-2 and placed their robots in events and challenges.
"The robotics competition was a fun and very exciting way to show off our robots," said Conner Mays, '21.
For the duration of the competition, the team got the chance to show off their robots and see what they have accomplished so far.
"It was really cool to see my robot in action and see what I've worked hard on actually operate and function quite well," stated Brandon Hall, '20.
Students in robotics enjoy the class for the opportunities it gives them.
"I look forward to class everyday because I always feel like I'm getting something done, and we're always moving," said Mays. "It's very exciting!"
The students of these classes learn how to build and program their robots in doing tasks and jobs for the competition.
"I enjoy all aspects of the class, especially when we get to program and build upon the robots that we have made," stated Mays.
Any student can get involved in some way of robotics, even if they are not enrolled in the class.
"If you can't fit the robotics class in your schedule, try considering joining Roborams," said Hall. "Don't worry if you are a beginner, they will help you and teach you along the way."
Robotics teaches participants a lot about the basics of programming, and other concepts such as working on computers that are used in everyday situations.