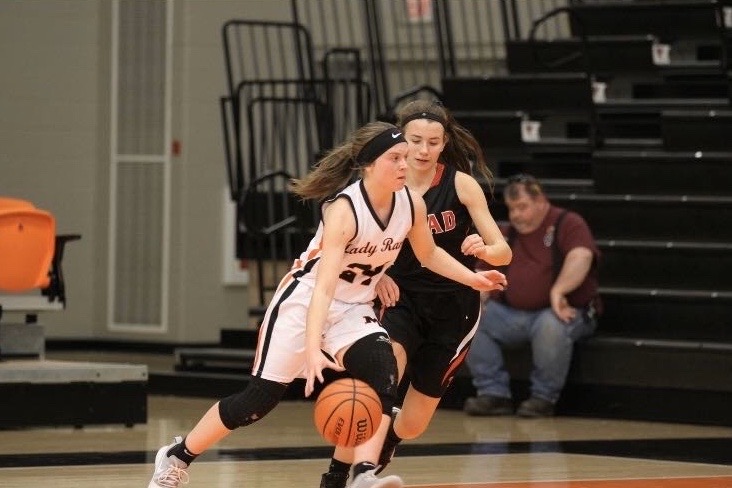 She's a Warrior now, after just dreaming of playing college basketball, Harrison's dreams are finally coming true.
MV's Annibelle Harrison '20, verbally committed to continue her basketball career at Rend Lake College.
"This opportunity means a lot to me, being able to represent my high school at the college level is a big deal to me and I'm very proud of it. Playing college ball has always been one of my biggest dreams and I want to thank God, my family and my coaches for getting me to this point" said Harrison 
 It's important for a recruit to choose a school that is right for them and Harrison has done just that.
"I really like the coach there and I like the style of basketball they play, it's really fast-paced and aggressive, I also already know a lot of the players there, and the school is also close to home" stated Harrison
The game of basketball affects thousands of people. And the top of the top in the WNBA earn hundreds of thousands of dollars a year. Harrison shares how basketball has affected her life.
 "Basketball has affected my life in so many ways, all of the people I have met has been a really huge blessing. It also taught me hard work, teamwork, and just how to love the game," said Harrison
High school athletes that take their sport seriously want to get to the next level, but at times the recruitment process could be overwhelming. 
 "The experience of high school ball and trying to get recruited can be overwhelming, but it's all worth it putting that college jersey on. I can't wait to start playing college basketball" said Harrison.