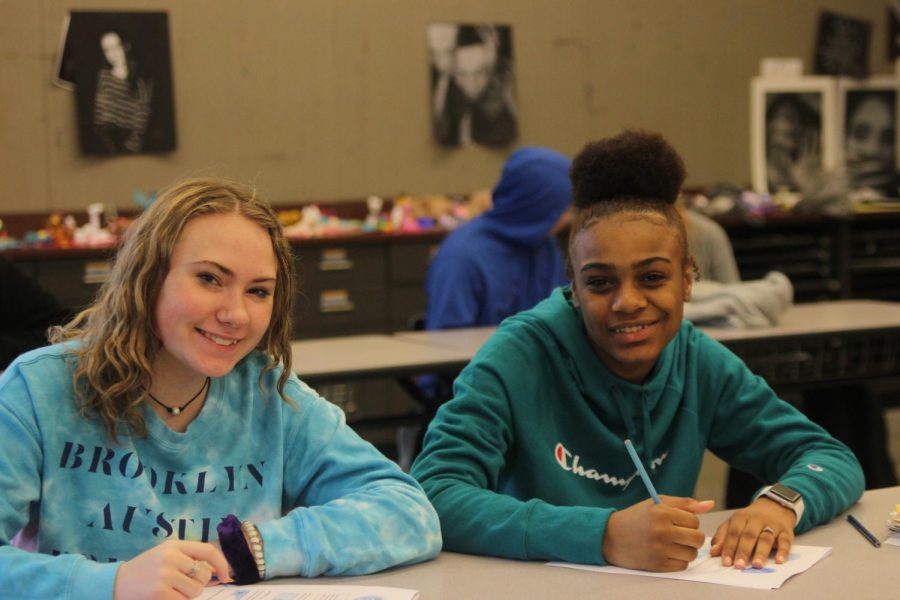 The year 2020 is upon us. Students and teachers alike shed some light and tell of their experiences of last year.
"Last year was a very busy and exciting year as a freshman. I made a ton of new friends and made many memorable experiences," stated Daven Ort, '22.
Seniors are graduating have a lot in store for them in the coming months, and many new changes, too.
"I can't believe that I'm already about to graduate," said Gabe Tisdale, '20. "Nevertheless, I am excited and looking forward to all the changes that college will bring me."
For the new year, many people make resolutions and plans that take them out of their comfort zone.
"This year I want to be more outgoing and try new things," said Conner Mays, '21.
Throughout the year, people can change in many ways, even going into high school for the first time.
"I think [what] has changed about myself the most is that I am a lot more outgoing," said Ort. "I feel a lot more comfortable with [MV] and all the moving parts that go with it."
2019 created  memories for many students at MV, and hope that 2020 will bring the same.
"I am a huge fan of the Marvel Cinematic Universe, and to see Avengers Endgame om 2019 was a very special memory for me," stated Mays.
With the technology we have today, people will be able to look back and see the 2010's like no other years before.
"It is hard to say what people in the future will think of the 2010's," said Tisdale. "I look back fondly of the decade and wonder what I and others will think of it in the coming years."
When coming into the new year,many people like to try new and exciting challenges.
"This year I want to work and progress even further on my drumming skills," said Brian Williams, '21.
Some MV students celebrate the new year with fun traditions and be with friends and family when midnight hits.
"My favorite new year memories are when I get to be with my family," stated Williams.