MV students celebrate Women's History Month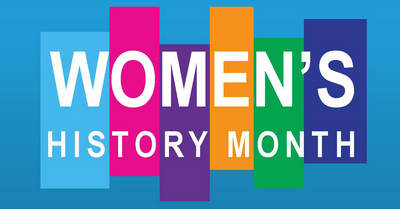 In 1920, the United States Congress ratified the 19th amendment, which guarantees all American women the right to vote. Today, in the year 2020, we will commemorate the 100th anniversary of women's suffrage. 
Many students at MV have female figures, both in history and today's age, that inspire them. 
"My late grandma was my best friend and she is everything I want to be," said Briar Curd, '21. 
"The women from Hidden Figures are very inspiring," said Lauren Berry, '21. 
"Rosa Parks during the Civil Rights era [inspires me]," said Markus Cammack, '21. 
"My mom inspires me," said Katie Brown, '21. 
These role models have had a significant impact on the daily lives of students.
"The women in my life have shown me qualities that I adore, and also some that I fear. A genuine mix of loving one another, yet standing firm in my morals and values is what's important to me," explained Curd. 
"I feel as if women were the backbone and foundation for society," expressed Cammack. 
"They transformed the world to make it what it is today," said Lauren Little, '21. 
"I'm independent and I have a job because of them," stated Brown.
During women's history month, students reflect upon the advancements of women's rights and the change of societal roles that have taken place throughout the years. 
"While it has taken a while for women to be accepted and valued, I think the times are finally beginning to change to the point that our voices matter and that the world depends on us," expressed Curd. 
"Women have endured much through rights and today they are equal to men, or they are closer to being equal," said Berry. 
"Women's rights and roles have come a very long way. Us women are very independent and can basically do whatever we want," said Brown.