Meet Paige Julius: Student Body President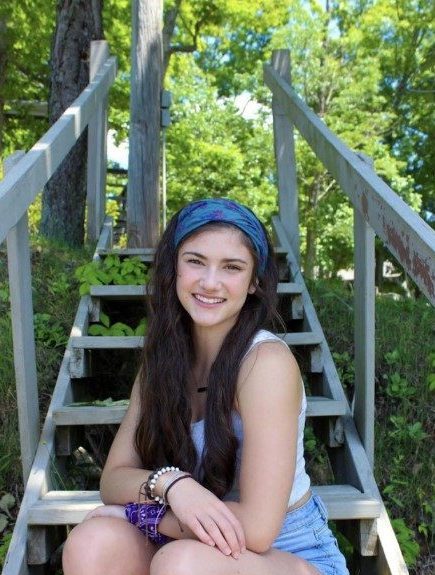 Paige Julius decided to join Student Council her freshman year. 
"I was a freshman and really wanted to get involved in something! I also wanted to make new friends since I didn't know many people yet," Julius stated.
Now, during her senior year, Julius, '21, is serving as MV's 2020-21 Student Body President.
"[When I was elected as Student Body President] I was very excited! It reminded me of how much I have grown and changed over the past four years of high school. It's amazing how strong encouragement from others can influence you," Julius added. 
"Over my past few years in Student Council, I really looked up to the student leaders in the classes above me. They inspired me and several others to embrace opportunities even if they may be scary, and I hope to do the same for other students this year," expressed Julius.
The role of Student Body President is brimming with strong leadership, responsibilities, and opportunities. 
"The Student Body President is essentially responsible for coordinating the events that Student Council plans and is in charge of leading meetings, along with the rest of the Executive Board. So, I will be responsible for forming committees and projects. [Also I will make] sure everyone stays involved and is making the most of their year," explained Julius.
The era of the 2020-21 school year will present a unique set of challenges for the newly elected president, and Julius has set goals to generate creative plans to involve the student body.
"My main goal is to keep everyone involved and enthusiastic during this year not only in Student Council, but throughout the school. I really hope we can put together some exciting events, and I hope that students will want to be a part of them!" expressed Julius. 
"I would like everyone to be on the lookout for some fun events planned by Student Council," Julius added.