National Honor Society shows appreciation towards Administration
October is mostly known for Halloween, however this year one organization has decided to focus on another important part of October, Principal Appreciation Month. Throughout the whole month of October, members of National Honor Society will be giving gifts to our superintendents and principals to show the school's appreciation for all that they do.
Ms. Raquel Maxey, sponsor of National Honor Society, came up with this idea when she read the National Honor Society monthly newsletter.
"I thought it would be nice if the students who benefit from our amazing Administration
would do something nice to let them know they are aware of how much time, effort, and passion go into being a Principal/Superintendent," Ms. Maxey stated.
National Honor Society members were able to choose from a list of superintendents and principals to give their gift to, with many being influenced by past experiences with the chosen administrator.
"I chose Julie Littlefair because I have noticed from the few times I have been around her that she is so kind and truly cares about the students and staff here," said Abby White, '22.
Many types of presents were given out by students.
Trenton Randall, '21, said, "I chose to buy him donuts because I figured he would enjoy them, and I believe he deserves them."
"I decided on buying donuts and making a homemade card because I wanted to get her something meaningful that she could enjoy as well. I like to make my own cards rather than buy them because, to me, they are more heartfelt than the store-bought ones," said White.
On October 9th, the NHS board delivered gifts to administration members from all of National Honor Society.
"[Each gift] was a bag with candy, hand sanitizer, an NHS t-shirt, and a note," said Paige Julius, '21.
The presents were a surprise to many administrators, but were warmly accepted.
Julius stated, "The administration members loved them! Mrs. Littlefair even said that it was the first time they had ever been recognized."
"She did not seem to expect to receive anything," said White, "but I believe she was happy to have gotten the gift."
This event was not only about the gifts, however, but to show student's appreciation for all the administration has done in these hard times.
"I don't think it's about gifts – it's about letting these people know that their energy hasn't been wasted – that we see who they are and what they do for us every day," stated Ms. Maxey. "This is so important now, especially, when everyone, teachers, staff, administration, and students are working overtime to get everything right and make sure the year is successful."
About the Writer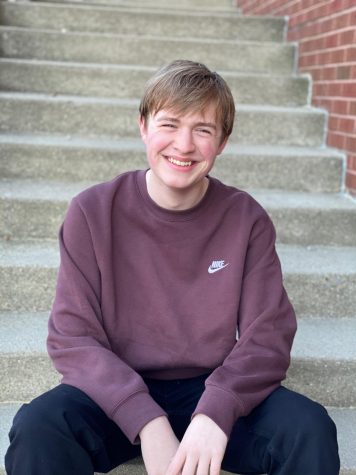 Chase Cariens, Co Editor-In-Chief
My specialty is uncontroversial opinions