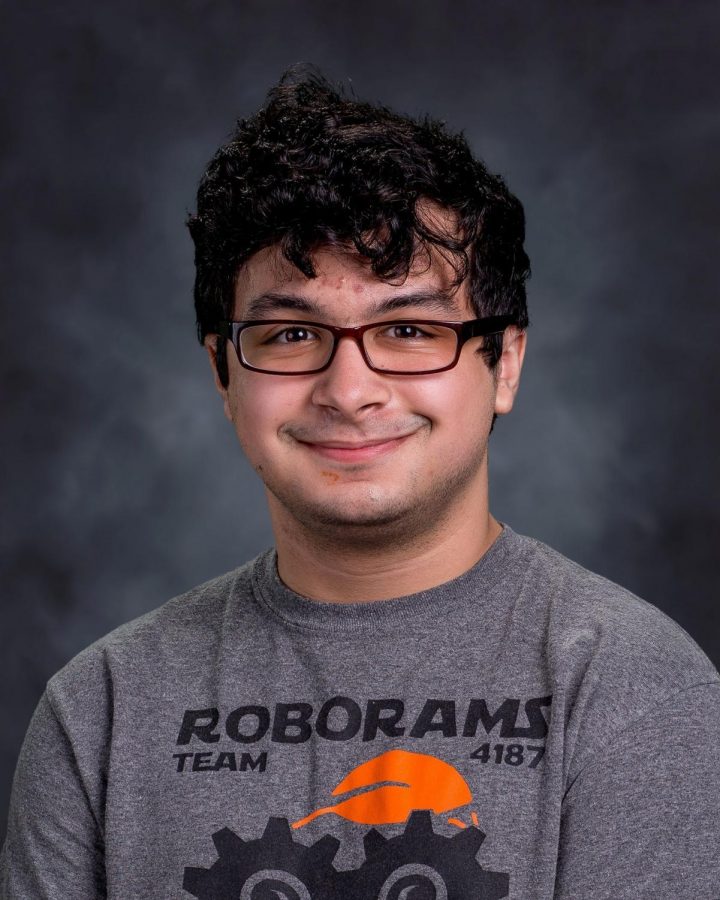 Senior Martin Cates was recently chosen as a recipient of the QuestBridge National College Match, which is a full, four-year scholarship to a college from his designated list. 
"I was in a Robotics meeting on the 1st of December when I was sent an email saying an update had been posted on my application for the college match," said Cates. "I was anticipating this as they told us the match decisions would be out on this date. Upon opening the update, I was greeted with a page of confetti and congratulations. I had matched with Colgate University."
A wave of relief rushed over Cates when he found out that he was a recipient.
"I felt very much relieved that the efforts I put into my application bore fruit. There was also a feeling of finality and security, because as of then, Colgate would be the university I would attend," Cates stated.
He found the scholarship through the Class of '21 counselor, Mrs. Kimberly Lichtenfels. The application process was a long and arduous process, but he took the application head on as it came to him.
"I started an application for their 'College Prep Scholars' program when I was a junior and was accepted," he stated. "Over the summer, applications for their College Match program which I earned the scholarship opened, and while the bulk of my application for their College Prep program was carried over, there was still much work to be done."
The people around him were ecstatic to find out he had been chosen.
"My parents were happy that the university seemed to prove a good fit for me, and of course the fact that my education, which we were not too sure on how we could pay ourselves, would be paid for," Cates said.
Cates recommends QuestBridge to aspiring high school juniors.
"QuestBridge is a solid gateway to attending college. If you have high aspirations but feel held back because of your financial situation, try applying to their programs," Cates stated. "Even if you do not get matched, you will have material you can use in other applications, and they have a regular decision program which you can use to apply to their partners and still get financial aid."
"I'd like to thank all of my teachers, mentors, and peers. My special thanks to Mrs. Lichtenfels for faithfully introducing me to QuestBridge, and to Mr. Bolerhat for immensely helping me through the process," Cates added.