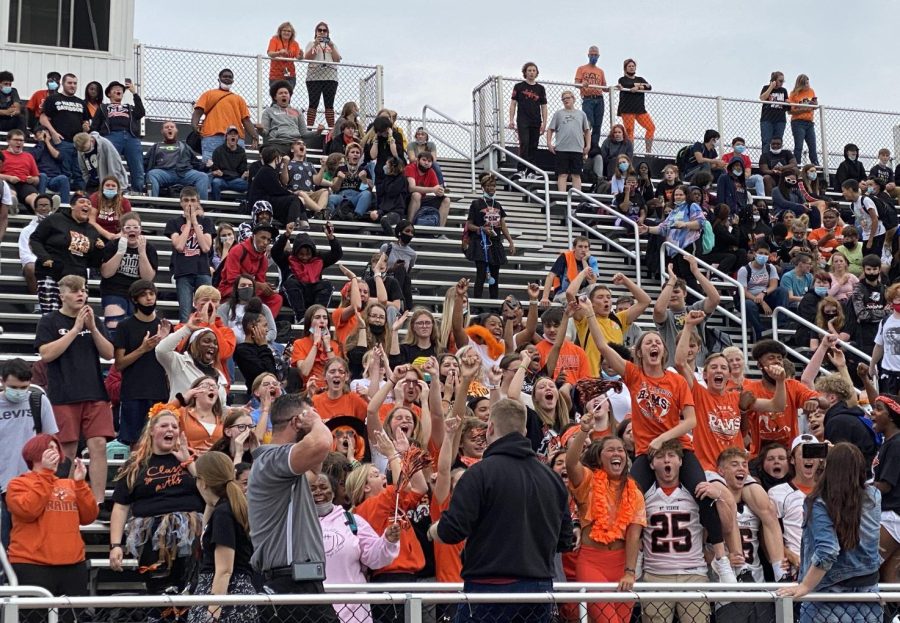 The pep assembly in Changnon Gymnasium was on December 13, 2019. Now more than two years later, they're back!
The winter sports and organizations pep assembly as it's being called, is set to take place this Friday, February 25 at 2:00 pm.
The pep rally will begin with the pledge and the national anthem sung by the MV choir. Following that, each individual winter sports team will be called to the floor and recognized. These sports include Bowling, Wrestling, Women's Basketball, Men's Basketball, Cheer Team, and the Rockin' Rams. 
The Rockin' Rams are then slated to perform a routine for the school. Following their performance is a guest speaker and then the return of the beloved class vs class Lip Sync Battle. Organizations will then be recognized after the battle. These organizations include Drama Club, Speech and Acting, Chess Team, ACES, Vernois Publications Group, Ram White and Blue Club, FBLA, and HOSA. The drumline and cheerleaders will then hype up the student sections for the spirit competition between classes. 
As the first indoor pep rally in over two years, it is sure to be jam packed with school spirit and will be an assembly to remember.