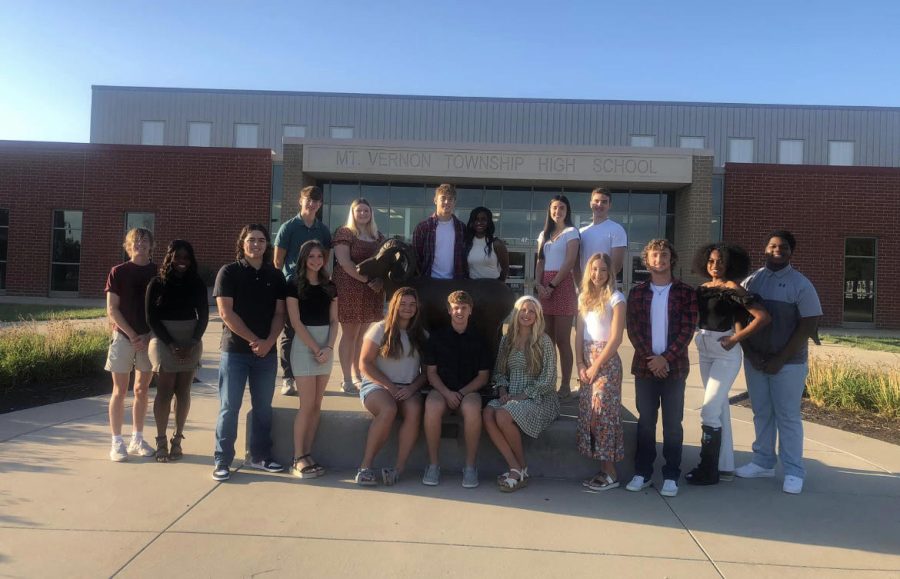 Meyer explores his favorite albums
September 9, 2022
Artists such as Frank Ocean and Tyler, the Creator share the floor with bands like Counting Crows and Pearl Jam.
Locked up in the Kage: The story of MV's student section
April 4, 2022
The Khaos Kage is not just an ordinary student section at MV-it is a way of life. Every home basketball game, the members come ready to cheer on the Rams, participate in the theme for the night, and just have a good time. 
Dr. Dre and company deliver a stunning Halftime performance at the 2022 Super Bowl
February 22, 2022
For 2022, the halftime show featured a highly-anticipated lineup of Dr. Dre, Snoop Dogg, Eminem, Mary J. Blige, Kendrick Lamar, as well as a surprise performance from 50 Cent, and they did everything but disappoint. Performing in the brand-new Sofi stadium provided the artists with the opportunity to treat their performance more like a music video and less like a concert, due to the 360° screens surrounding the stadium highlighted by the 70 thousand square foot scoreboard. The stage was unique, set up like a row of houses with each artist performing atop their respective house. The artists seemed relaxed as if performing on one of the biggest stages in the world was just another gig. 
Where have all the masks gone?
March 8, 2022
At MV and throughout Illinois, masks have disappeared.
MV introduces metal detector checks
February 10, 2022
The idea behind these security devices is great.  Safety is and should be a huge priority for the school given the rise in school violence in the last decade.  But just because the safety precaution is justifiable, does not mean the execution is too.
COVID-19 stole indoor pep rallies, now it's time to take them back
December 13, 2021
Some of the most cherished and memorable events at the high school are the school wide pep-rallies in Changnon. The pep rallies are cornerstone events because of the intense games among the classes and the all-out competition for the Spirit Banner. The pep-rallies add needed excitement to a rather bland and long school year.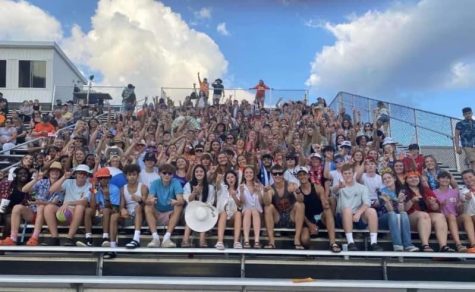 Jacque Wilson, Managing Editor
September 28, 2022 • No Comments
"Being a member of the Khaos Kage makes me really happy.  For even a split second, the Kage can make all of your high school problems not matter so much because you are in the moment, with your peers, and having fun," shared Whipps.
Recent Sports Stories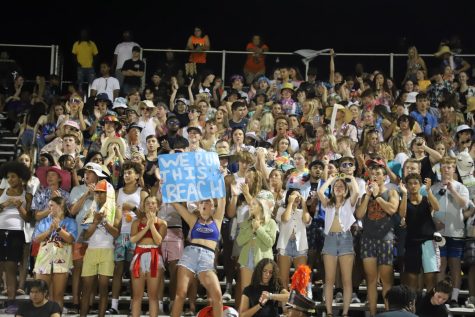 September 28, 2022
Picture a sea of high school students packed together in the stands. That is the ebst way we can describe MV's Khaos Kage.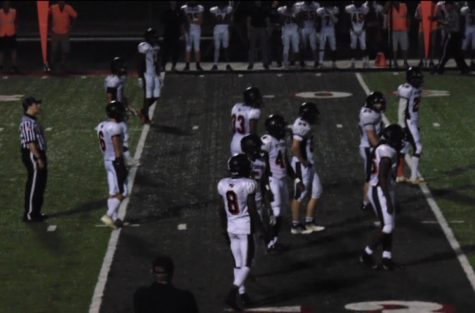 September 16, 2022
After a tough loss against Mascoutah, the Rams bounced back and defeated Triad in their third game of the season.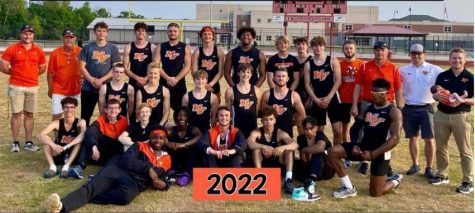 May 18, 2022
The Rams won their first South 7 title since 2004 as they defeated Marion with a final score of 177-153.
Sorry, there are no polls available at the moment.