Trent Smith updates MV on health scare
In September, 2018, Trent Smith experienced a significant health scare.
In November, Smith opened up about his health; writing a story for the Vernois News
"It was hard emotionally. It is a story that you could tell better rather than reading through a screen," Smith told us.
To recap what has been happening to Smith for the past several months, he explained how his legs begin to go numb and he often times becomes unconscious.
"Sometimes I don't pass out, sometimes just my legs go numb," Smith explained.
Since September Smith has visited multiple doctors a total of six times searching for answers and results.
"[I've been to] Good Sam twice and four times at Cardinal Glennon," Smith added.
It has been almost five months since the first occurence of Smith's confusing episodes, and still no answers.
"I want to say the episodes happen at least once every other week," recalled Smith.
Smith is currently still seeking out professional help and looking into possible explanations for these strange symptoms.
"I experience numbness in my legs, headaches every now and then and I get extremely tired. Occasionally my hands start to shake and tremble."
Medication is now being considered as Smith's doctors are still unsure of what might be causing the light headed feeling and numbness of the legs.
"I was originally on [medication] but it wasn't helping anything so my doctor decided to just drop it if I'm doing fine without it," said Smith.
Smith hopes he will soon find a solution to this problem and resume his life without fear of suddenly being unable to walk of concentrate in his daily life.
"I hope they will find out what is going on or how I can deal with it," Smith shared.
About the Contributors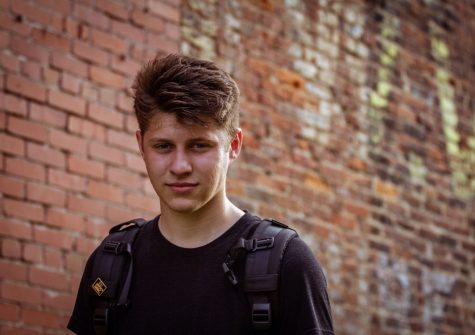 Grant Smith, Editor-In-Chief
When I have an idea, I write it down and share it with you