Editor-In-Chief bids farewell to Vernois News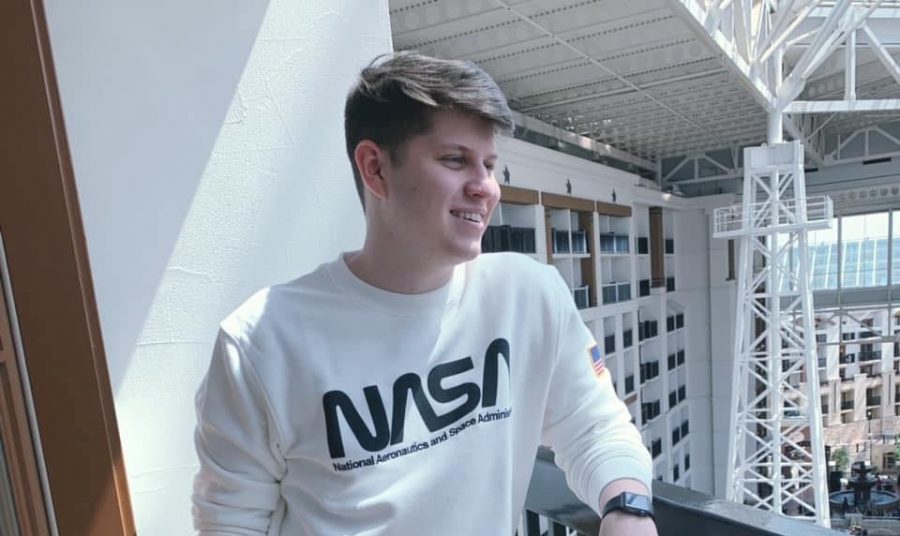 This is a column that I have dreaded writing because, to put it frankly, it is going to be sad.
It is time that I officially announce that I will not be returning to The Vernois News next year. This is a decision that has weighed heavy on my heart, and it is a decision that I have not taken lightly. This publication means the absolute world to me, so it makes me sad to think about leaving it. The people I have met and friends I have became close to will never be forgotten.
Through my journey in Vernois News, I have made so many friends and had the opportunity to get closer to those I already knew. I would like to take a couple of moments to thank some of the people that have made my time serving in newspaper unforgettable.
Tori – Tori, you were in WP with Kenz, Althea, Emily, and I freshman year. I would like to thank you for your hard work – especially on yearbook staff. You are one hundred percent one of the hardest workers VY has ever seen. Thank you so much – you have always been an appreciated part of Vernois Publication Group.
Emily S – You, like Tori, have been with the crew since the beginning. I remember specifically talking to you for the first time in WP, asking what your name was and where you were from. Since then, I have watched you blossom into an amazing photographer. All of your work blows me away. You have a gift – use it.
Emily G – I am very proud of you, Emily. This year, you took on the task of serving as JAVA Magazine EIC, which turned out to be one of the most successful magazines we have seen in a while, not to mention the coffeehouse JAVA sponsored, which was amazing. I applaud you and your hard work. Thank you for bring a reliable and valued member of publications.
Minh – When I think about seniors that have made the 2018-19 year unforgettable, you are certainly on the list. You are one of the people I will miss the most. Over this past year, you and I have become closer, and I am very happy about that. I know you will absolutely thrive at U of I as you pursue Bioengineering. Most of all, I will miss your kindness. In a world filled with hate and hostility, you provide kindness and altruism. Thank you, Minh.
Chloe J – Chloe, you are a good writer and a capable person. I have seldom seen someone who works as hard as you. Not only do you work hard as a staff member for VN and VY, but you are a hard worker in school. You balance all of this while working a job every day of the week after school until 10 PM. I could not do this and I admire you for it. You are someone who I look up to for your maturity and hard working personality. Although you have only been a part of newspaper for one semester, you have quickly become an awesome writer and a good friend to me. Thank you for being a loyal and hardworking staff member.
Kassidy – You are sweet, kind, and bring a sense of joy to C114A. Your funny comments and remarks will not be forgotten. At times when VZ and I are stressing, you are there to provide comic relief and remind us that it is going to be all good, no matter what. In addition to all that, thank you for being a loyal and respectful member of the 2018-19 staff.
Chase & Kaylee – My two favorite sophomores. You guys are the ultimate dynamic duo, and it showed this year. You guys are two awesome staff members that never complained about anything and always got your work done on time. This means the world to me. You are both capable people who will most definitely succeed at anything you do. I can not wait to read both of your pieces in VN next year. Thank you, again, for being loyal and passionate staff members.  
Zach R – You are an awesome writer, Zach. Your passion for sports and your ability to write and record events will take you far in the world of journalism. I am also excited that you are going to SIUC for journalism. I will miss our morning chats about the world of sports – especially during basketball season. This year, for some reason, publications has been filled with ladies who do not care a whole lot about basketball. But thankfully I had you to talk to everyday. I wish you all the best in your journey through college and beyond. Thank you for being a good staff member who never got upset, a good person to have around, and most of all, a good friend.
HP – Where do I begin? First of all, thank you for all the guidance you gave me as a freshman. All of my Editor-In-Chief tips and tricks come from you, no doubt. Publications aside, thank you for being a great friend to me. You once told me you couldn't have made it through your senior year without me, and I can say the same about my freshman year. We were each other's go-to-guys, and I often miss the nights you, VZ, and I would sit and talk in C114A while working on the newspaper. I will never forget the first time I made edits to a page of VN. You let me do the "Odds and Ends" page. Although to you seniors it was no big deal, it meant the world to me. I felt like quite the hot shot. I know you are enjoying college and all of the adventures adulting brings. VZ, Kenz, the rest of the crew, and I really miss you.
Jon – Jon, you are one of the people I will miss the most. You came onto VN this year as a senior, which is rare. But you made the position of District/Admin Editor your own. It is impossible to tell that the stories that you wrote were by someone who was never technically taught how to write a journalistic story. You are a great communicator, which almost always makes a great journalist. I know you have other plans for college in terms of a major, but I urge you to consider investigative journalism – you are the type and would fit the job perfectly. Besides all of that, you were a great friend to me this year. I always looked forward to our conversations and rants (usually about the admin) that would heat up C114A. You, also, were an amazing student body president. At the beginning of the year, I was excited to hear that you were going to be SBP. On a humorous note, the president my freshman year was my best friend, and the president my sophomore year is my girlfriend. Thus, I knew it was destiny that we would be good friends. I wish you all the best at Saint Louis University. Who knows? Maybe I'll see you there in a year or three.
Brandyn W – To the man, the myth … the legend. You seriously made the 2018-19 year unforgettable. From sports writer to Prom King, you owned this year, dude. I don't know if I have ever seen a better sports writer. Your stories draw people in and make the reader feel as if they are actually in attendance. What we did with the basketball season this year is something that has never happened in Vernois News history. I know I speak for all the players and coaches when I say thank you for that. From the first story to the last story, you wrote the narrative of a basketball team with a desire to win; and win they did. Thank you so very much for your dedication and hard work, not to mention sending me basketball stories at 1 AM so we could have them out before the local newspapers. I can not wait to read next year's series. Brandyn, I admire you, man. I don't know if I've ever screamed louder when I heard your name called for Prom King. You were the underdog that won the state championship. Congratulations, sir – you earned it.
Althea – To my Managing Editor, thank you for all the time that you have devoted to The Vernois News. You will never understand how much it means to me and the other staff members. You are by far one of the most hard working and consistent members of our team. For that I say thank you. You have become one of my closest friends this year, Althea. I will undoubtedly miss our conversations, laugh sessions, and discussions. It seemed when VN was in a bind, you were always there to help us. You and I are also very similar, and we understand each other very well. As I am sure we we will be seeing each other in classes next year, I will certainly miss hanging out with you in C114A. I can not wait to read what you write next year.
Emma Grace – To my sweet girlfriend, thank you for being my number one fan. If there is one person who has supported me no matter what this year, it has been you. Anytime I post a piece I wrote on vernoisnews.com, you were always the first one to like, share, and comment. You were the best listener when I need to vent, and the best supporter when I feel successful. Since your graduation last year, I have dearly missed seeing you every day at school. I miss our hallway talks and first hour conversations. You are my best friend, and I am so thankful to have you in my life. I sure do love you, sweet girl.
Mrs. Klaybor – I could not have gotten through this year without you. Of all the people that have helped me struggle through anxiety and depression, you have been the one that has helped me the most. I hope that you realize that you have made a deep impact in a student's life. Thank you from the bottom of my heart for that.
VZ – Dr. VanZandt, what a journey we have been on these past three years. I can still remember walking into WP as a naive freshman thinking I was in a class about writing short fiction prose. I'm sure you remember my very first article (if you could call it that) about Ryan Lochte. Clearly, I had no idea what I was doing. I asked question after question trying to understand what a journalistic story was. You and HP probably had zero confidence in my writing, but one day, the concepts just clicked. I joined VN in late October of 2016, and excelled from there. With your guidance, I was able to transform my writing from boring to magical as you handed me pages of marked up stories that I was to edit. I could not get enough of the publications office (which had just recently been moved out of the closets). In a wondrous freshman year of exploring, I felt as if I had found my people. VZ, you have made my high school years unforgettable. Words can not possibly describe the respect I have for you. I know I speak for everyone on staff when I say that you are funny, kind, very intelligent, and most of all: a wonderful advisor. This entire school would surely fall apart without your insight and guidance. You have dedicated your life to serving and teaching others. For that, we as students will be forever grateful. Much love to you, sir. Thank you for all the wonderful memories.
Kenz – When I first met you in 8th grade, I don't think you liked me a whole lot. We spent our entire 8th grade together, and yet I didn't really ever get to know you, which still makes me sad because you are, without a doubt, my closest friend at MV. Freshman year, we essentially had every class together. We started the day with Miller's math and ended it in WP. It has been a very long time since then, however, and the times have certainly changed. Throughout these past three years, you and I have become so close that it usually makes me tear up a bit when thinking about not spending yearbook and newspaper hours chatting away and trying to solve the world's (or MV's) problems with our computers and brains. I will, and already do, miss your writing. Since you took on the position of Online Coordinator this year, I have felt a void in the usual place of a beautifully written column, or a wonderful news article. You were always one to use words in the most unique ways. Anyway, I would just like to say thank you for your support, kindness, helpfulness, and dedication. VZ and I appreciate you more than you could ever know. You are talented, smart, beautiful, kind, and most of all, a friend to me. Love you, Kenz.
I'm sure that many people will be wondering why I am leaving. The real reason is that I have dedicated three years of my life to making this publication what it is now and I have forgotten to live life as a high school student. I am in no way mad at anyone and hold no grudges. I love everyone I have worked with in the past three years. However, this is a chapter of my life that has to close. The good news is that as this chapter closes, another is opening. I was recently voted as Senior Class Vice President, and I am looking forward to devoting some of my time to working with the great people of the MV Student Council next year. Thank you, Vernois News for all the memories. Catch you later, MV.
About the Writer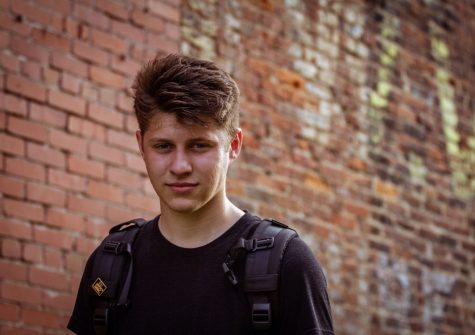 Grant Smith, Editor-In-Chief
When I have an idea, I write it down and share it with you