Meet Emma Bendersky: Student Body President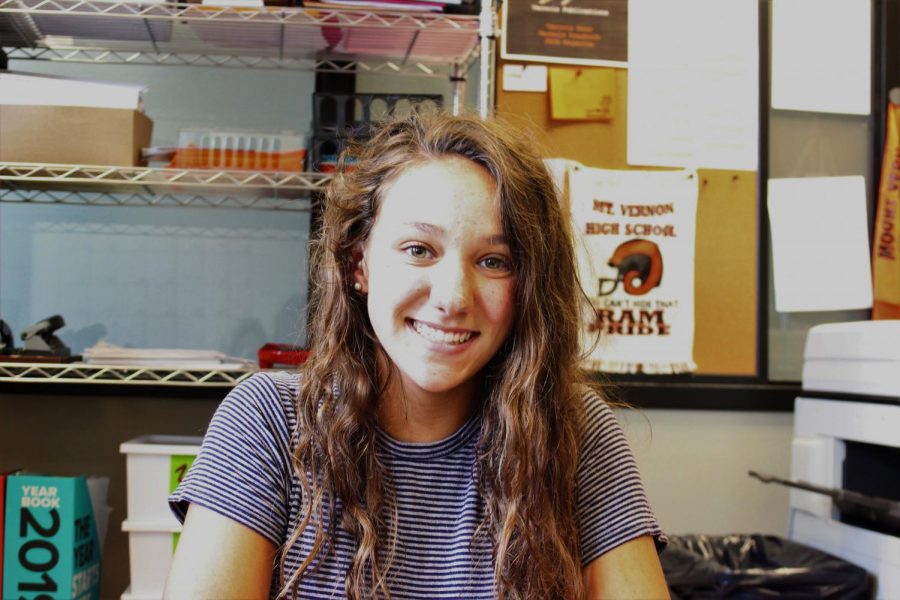 Senior Emma Bendersky decided to join Student Council her freshman year. "I knew coming into high school that I wanted to help plan fun events and share fun ideas that could be introduced into our school," said Bendersky. "Being part of Student Council makes you feel important and makes you feel like you are making an impact on MV."
Fast forward three years later – she is MV's 2019-2020 Student Body President.
 "Being Student Body President was never something I planned on doing. Last school year, Jon Wilson (former Student Body President), talked to me about the position and encouraged me to run. This position is pretty intimidating, so at first I didn't think I would run. But after a few weeks of pondering what all this position could be for me, I decided to run," said Bendersky. "I ran against my friend who I thought was for sure going to beat me for the position. But to my surprise, I was the one chosen to be Student Body President."
After being elected, Bendersky felt intimidated by the position and all that it entails. 
"After I had accepted the position, I began to really doubt myself," stated Bendersky. "I then told myself, 'This position is yours now, so you better kick its butt.'" 
Bendersky was aware of the challenges she might face during the year, but feels prepared to overcome them. 
Pressures of constant decision making and pleasing everyone was one aspect she felt would be the most challenging for her.
"I have already started overcoming this as I constantly tell myself that I need to do what I believe is the best option and understand that no matter what I do, somebody will be unhappy," said Bendersky. 
Despite the challenges, Bendersky felt overall prepared to take on the role as Student Body President.
Balancing school work, extracurriculars, and a social life with her new position, Bendersky's goal remains to continue to stay organized and on top of her work as well as maintain communication and a good relationship with MV Administration. 
"So far this has been my favorite group of people on the Council," said Benderksy. "I am excited to work with this wonderful group and see what all we can accomplish." 
Bendersky wishes to make a positive impact on MV before graduating, attending a four-year university, pursuing a doctorate in physical therapy. 
 "I hope to be remembered as someone who made this school year one of the best and also someone who was always kind and understanding to all her peers," Bendersky added.