New Special Education teachers look toward the future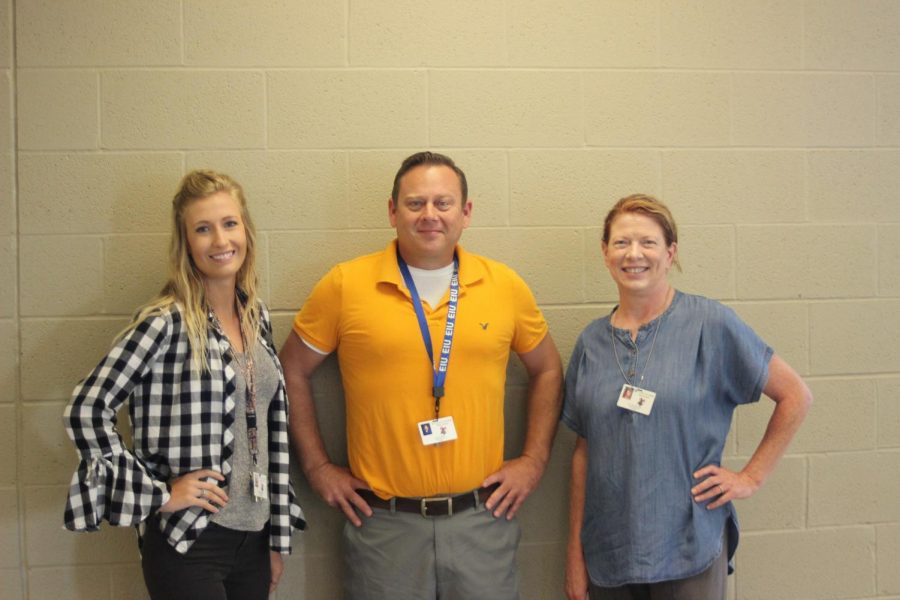 Four new Special Education teachers have begun their tenure at MV this school year. Bringing differing levels of experience, they are all excited to begin their teaching journey at MV.
"[My name is] Taryn Zapp. I have previously taught for Franklin Jefferson Special Education, Spero Academy, and YouthBuild (for RLC and Kaskaskia College). In all, I have been teaching for over 6 years," stated Mrs. Taryn Zapp.
"[My name is] Natalie Williamson. [I have] no previous teaching experience; this is my first job!" said Mrs. Natalie Williamson.
These new teachers are implementing various new strategies into their classrooms, and are hopeful that they will improve the student's education.
"I am looking forward to implementing several inquiry-based lessons and other interactive methods in my science courses," said Mrs. Zapp.
They have diverse reasons for wanting to teach the Special Education class.
"I chose to teach this class because I believe every single person can improve their English skills and reading abilities. The skills learned in this class are needed for college, jobs, and the rest of their lives," stated Mrs. Williamson.
Teachers have high hopes for the special education department and their student's overall growth.
"My hopes for the school year would be to have a positive impact on my students and to be someone they feel they can come to when in need," Mrs. Zapp stated.
Students go to a variety of different places throughout the day, with trips to the lunch room in F building, class in C building, and many more.
"Throughout the day, the students learn about grammar and writing skills," Mrs. Williamson said. "The students also get to read short stories and novels to improve their fluency and comprehension skills.  For two periods of the day, I also teach students organizational skills, time management, and other various skills to use in the classroom and out in the real world," she added.
Approximately 4.76 percent of people in schooling have specific learning disabilities according to nces.ed.gov.
"I believe everyone has a right to learn, no matter their disability. I do not like to think my students have a disability, have special needs, or are in a "special class." I believe my students are just like everyone else in this school. They may take a little bit longer learning a certain skill, but who gets every skill in life on the first try?" Mrs. Williamson stated.
These special education teachers may be new, but they are already taking a liking to MVTHS.
"My favorite part of teaching these classes so far is being able to collaborate and work with my fellow colleagues; as well as interacting with such a great variety of students," Mrs. Zapp said.
Whether they have previous experiences or not, these teachers seem ready to begin their new journey at MVTHS.
"I am excited to teach a class where I can employ several hands-on activities and labs. It makes the learning so much more fun when we are out of our desks. I am also looking forward to working with other teachers and their different teaching styles in my co-taught classrooms," Mrs. Zapp stated.
"I am so excited to be back at MVTHS. I graduated from here in 2013 and it feels like years ago, but also like it was yesterday," said Mrs. Williamson. "I hope to make a positive impact on these students like some of these teachers here made on my experience here as a student. Go Rams!"