MV announces yearbook theme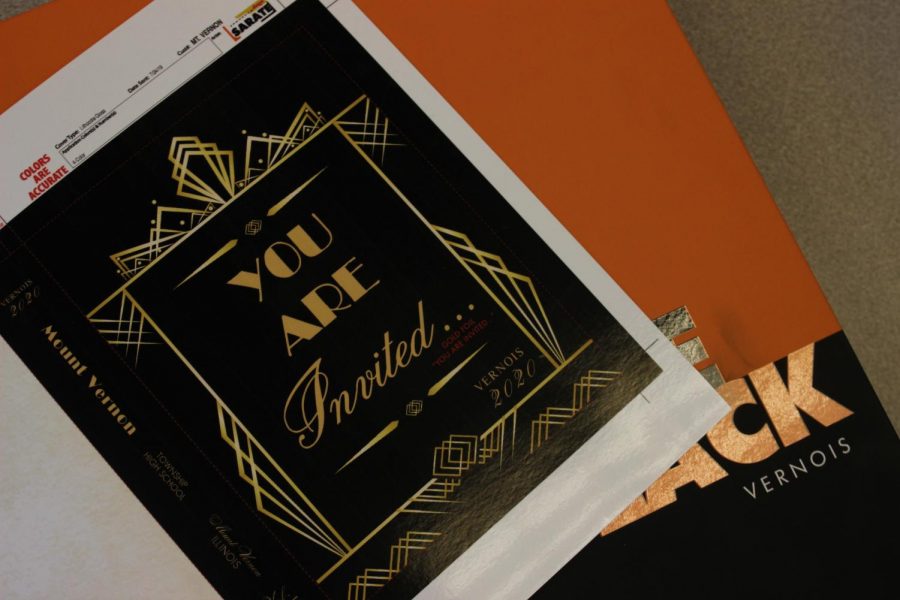 "You are Invited…" was announced via social media as MV's Vernois 2020 yearbook theme.
"It represents that MV welcomes everyone that steps through the doors," said Kenzie King, Editor-in-Chief. "This book is a way of showing that no matter who you are, you are accepted here." 
The theme was decided by several staff members as well as advisor Dr. Jamey VanZandt at a yearbook camp over the summer. 
"We went for [a theme] that we thought would reflect the 1920's 'modern elegance,'" said Brooklyn Morrison, '20. 
"After we developed the theme of the book, the Downton Abbey movie came out," said Tori McGrath, '20. "The movie and book have many similarities."
"[With both being based in the 1920s], they have almost the same design aspect," added McGrath. "We [are using] a lot of similar colors and some of the same historical aspects."
The 1920s inspired book will include detailed design elements that fit the theme. 
"The cover design is very detailed," stated King. "It will be hard to incorporate these elements well and accurately." 
"[The theme] shows the importance of acceptance," added Morrison. "[This will be incorporated] through diversity and making sure our photo coverage is good." 
"[The most challenging aspect] will be making sure we have the photos needed," said McGrath. "[We strive to] get full coverage on the events that happen within the school so in ten years you can grab your yearbook and look back [on the memories]."
Vernois Yearbook staff is dedicated to making sure everyone is included in the book. 
"We are focused on including as many students as possible and making the book feel warm and welcoming to everyone who reads it," said King. 
"We try to obtain photos and capture all the moments of your high school experience," added McGrath.
The staff is already working hard on capturing the school year.
"I hope students look through this book and feel the same way they did throughout the 2019-2020 year," said King. "The yearbook should be an accurate depiction of what the school is like, and I hope the readers can see that whenever they read it."