Student Council introduces Homecoming Court 2019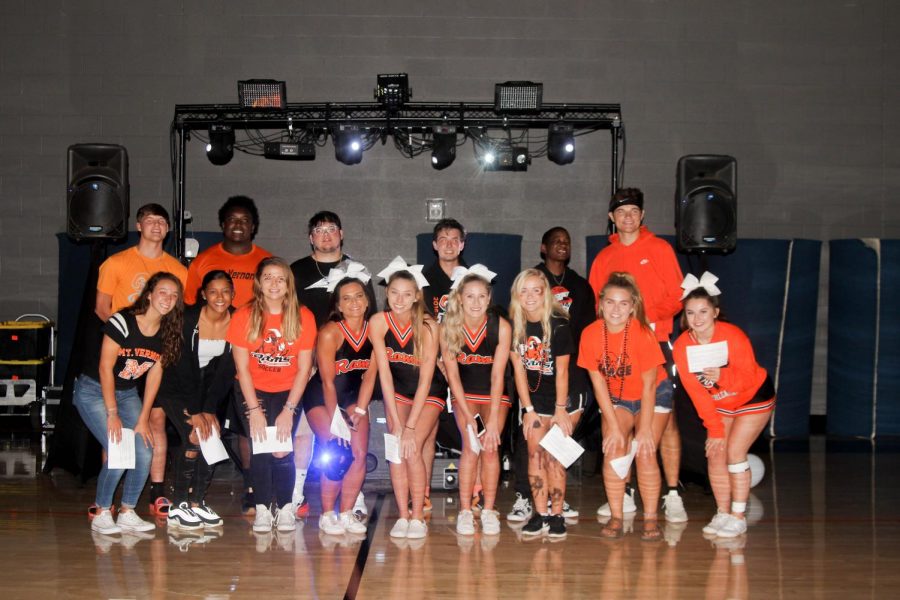 The second annual Homecoming Hop, sponsored by Student Council, took place on Friday, September 13 after the Rams football game against Triad. 
Students enjoyed food donated by Fazolis and Culvers and music from DJ Donoho. 
Towards the end of the night, the 2019 Homecoming Court was announced by Student Council Advisors Dr. Jamey VanZandt and Mrs. Sarah Watts. 
MV students voted for their senior queen and king candidates on Tuesday, September 13.
Due to a tie, nine queen candidates were chosen.
MV's 2019 Homecoming queen candidates were announced as Emma Bendersky, Krystin Boykin, Samantha Clanin, Raeghan Fitzjerrells, Raegan Henry, Ally Jones, Stevie Koontz, Libby Schmidt, and Maggie Turner. 
Homecoming king candidates were revealed as Adam Ackley, Chapel Davis, Devin Edwards, Calvin McMillan, Gabe Tisdale, D.J. Williams, and Simon Wilson. 
Coronation will take place in Changnon Gymnasium at 8:00 pm on October 5.