MV celebrates Banned Books Week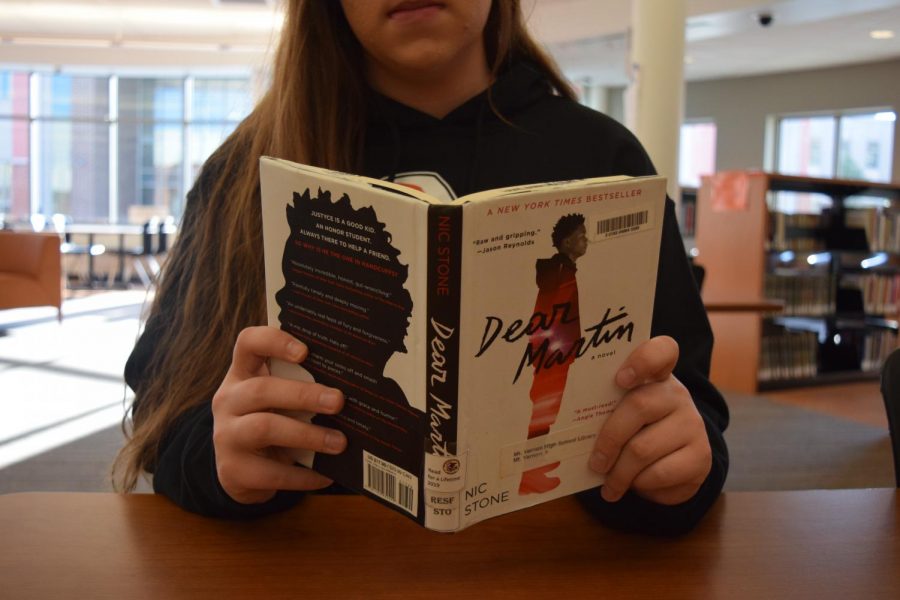 "Censorship leaves us in the dark, keep the light on!" reads this year's Banned Books Week campaign. 
Taking place during the last week of September, Banned Books Week brings awareness to the importance of free access of information. 
The special week came about in 1982 due to efforts to restrict access to certain books in schools, bookstores, and libraries. 
"Banned Books Week brings together the entire book community — librarians, booksellers, publishers, journalists, teachers, and readers of all types — in shared support of the freedom to seek and to express ideas, even those some consider unorthodox or unpopular," states the official Banned Books Week website. 
MV recognized this week with a display on the second floor of C building.
Mrs. Jennifer Little and Ms. Raquel Maxey, Communication Arts, organized the display using materials from the American Library Association. 
"[Banned Books Week is important because] banning books is a form of censorship that violates our First Amendment rights," said Mrs. Little.
The display includes information about censorship such as why and where books are commonly challenged. 
Also included in the display are works that have been listed on the Top Challenged Books of 2018. 
Titles include Thirteen Reasons Why by Jay Asher, The Hate U Give by Angie Thomas, and George by Alex Gino.