MV Drama Club presents Jack and the Magic Beans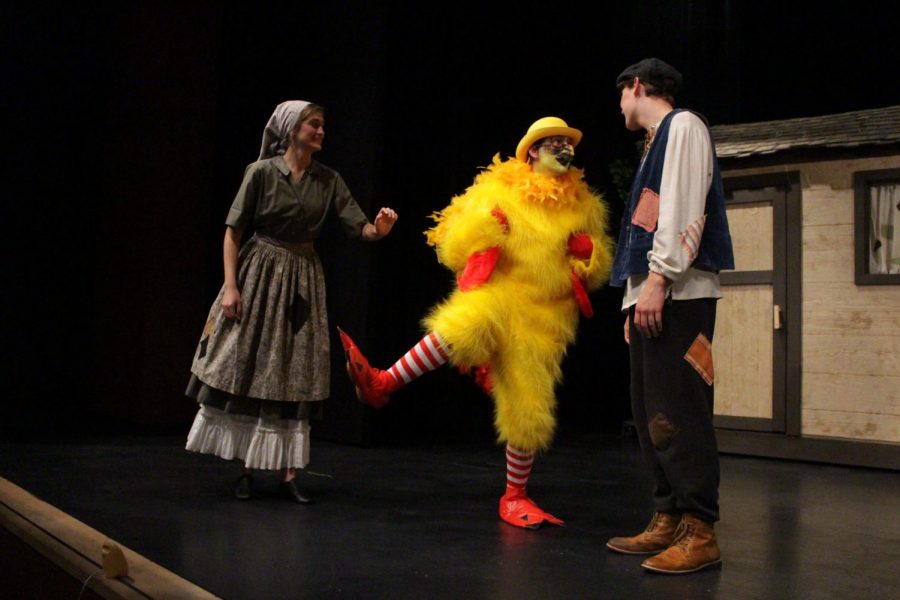 MV's Drama Club performed Jack and the Magic Beans for this year's Theater for Kids show.
Performances took place on Thursday, October 17 and Friday, October 18 in Schweinfurth Theater. 
The cast performed for over 3000 kids during the two days. 
Several local grade schools, including Raccoon, Opdyke – Belle Rive, and Field attended the show.
"It is so much fun to have your grade school come and watch your performance," said Lauren Berry, '21. "I went to Field grade school and I love seeing the teachers who have shaped me as a person, and it's a blessing to perform and catch up with them." 
"Getting to meet the kids and seeing the joy you give them makes the whole process worth it," said Stevie Koontz, '20. 
The cast had been working hard to prepare for the show. 
"Preparing a show is no easy task," said Berry. "We start in August and memorize, memorize, memorize!"
"It takes a lot of hard work and dedication," said Koontz. "You have to remember what the end goal is, stay focused, and work together. One person can't put on a whole show by themselves." 
Berry, who took on the role of Jack, felt inspired by her part. 
"For me, this year really differed from other years because I had to play as a young boy," said Berry. "At first it was odd playing a male character, but it was a fun learning experience. He was such an inspiring and confident character." 
"Playing Jack this year taught me to not care what others think and to just be confident. Jack wasn't afraid of the troll or what the villagers thought of him. And, he certainly defeated the giant with confidence," added Berry.