HOSA celebrates National HOSA Week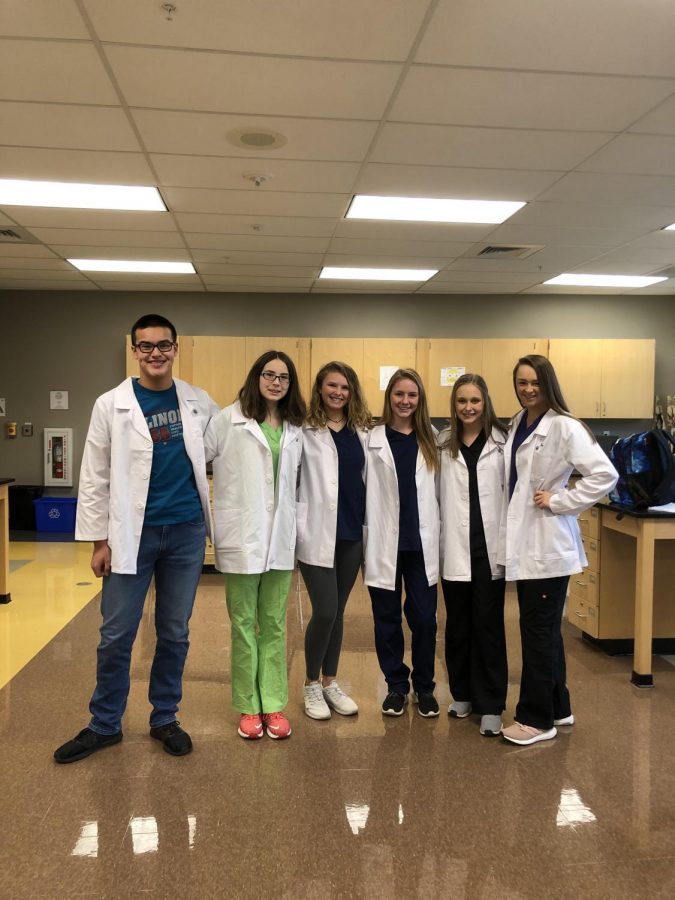 To celebrate the future and present healthcare workers, MV's HOSA participated in National HOSA week on November 4 to 8, 2019. 
According to the official HOSA website, the week is designated to recognize the value and accomplishments of all who are involved in the health profession. 
MV's HOSA organized themed spirit days to celebrate the week. 
On Monday, HOSA members wore HOSA t-shirts. 
On "Trauma Tuesday," HOSA recognized trauma victims that healthcare workers save everyday. 
 Wednesday was "Wear it Wednesday," and members dressed in their scrubs. 
On Thursday, everyone was encouraged to wear purple in honor of Epilepsy Month. 
Finally, members wore a favorite band t-shirt on Friday for "Band Day."
"HOSA week is important to celebrate because these students are our future health professionals and one day in the near future they will be saving lives!" said Ms. Tammy Martin, Health Science teacher.
 "Students that are in HOSA are proud of the healthcare profession and this is an opportunity for them to showcase this field," Ms. Martin added.