Senior parents kick start Project Graduation tradition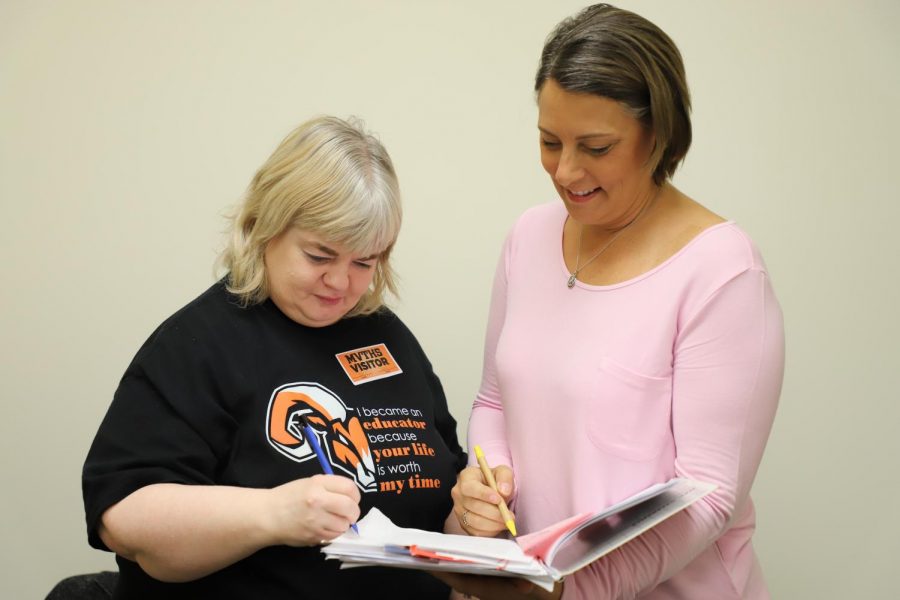 Starting in the late 1980's, parents of MV seniors have organized Project Graduation events up until 2014. 
Project Graduation takes place directly after the graduation ceremony, and is sponsored by senior parents and funded through several fundraisers and donations. It celebrates graduating and offers a way to say goodbye to highschool and classmates before the graduated seniors go out into the real world. 
Restarting the tradition for 2020 graduating seniors, Mrs. Cheryl King and Mrs. Kathy Asbery are spearheading the event. 
Senior students voted to go to Skyzone in Fairview Heights, Illinois, via charter bus directly after graduation. 
"I am excited for the trip, but also to be able to say goodbye to my classmates before we go our separate ways," said Brooklyn Morrison, '20. 
The event is free for graduating students through several fundraising opportunities. 
Mount Vernon restaurants such as Agave, McAlisters, and Culver's have donated a percentage of their sales on certain dates while seniors volunteer to bus tables and collect donations. 
The next fundraising event will be at Panda Express on December 13, and the senior parents are hoping to recruit seniors of a certain organization to volunteer that day. 
Other fundraising opportunities have included passing donation buckets at MV's football senior night, letters sent out to Jefferson County business owners, and the upcoming big event, a wrestling event through IWA Productions, on March 14 at MV. 
Mrs. Asbery and King urge senior parents to join the "MVTHS 2020 Parents" Facebook group for further updates and broadcasts of fundraising events. 
"[Project Graduation] will be a fun event for the students in a safe environment with chaperones before the real world and college," said Mrs. King.