Students reflect on Valentine's Day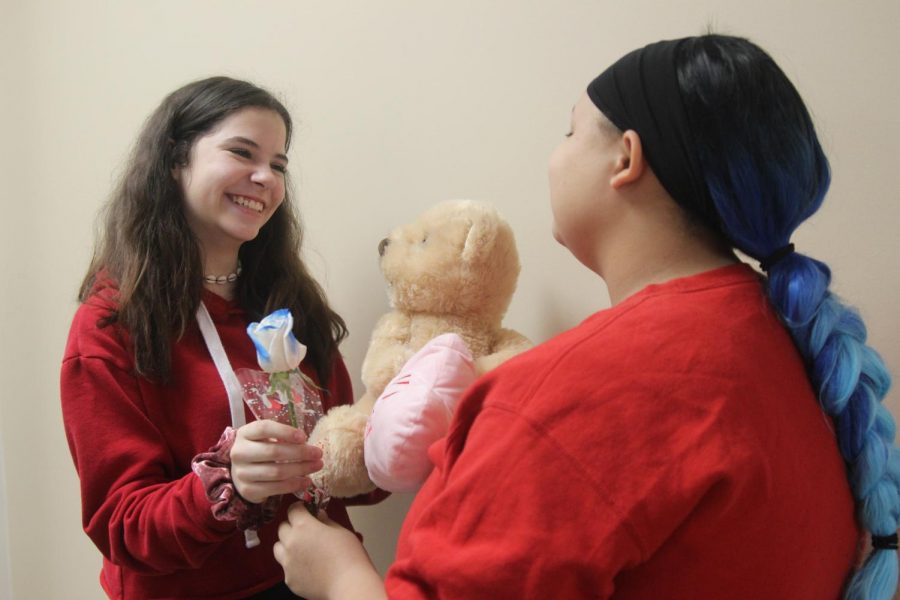 Whether it's boxes of chocolates or simply spending time with loved ones, Valentine's Day is a special day for students.
"I am really looking forward to Valentine's Day because I get to spend time with my boyfriend, which is my favorite thing to do," said Briar Curd, '21.
For students such as Bailey Donoho, '21, Valentine's Days is about more than just spending time with your significant other.
Donoho added, "Valentine's Day is about showing love to anybody and everybody regardless of the circumstances." 
At MV a major part of Valentine's Day is the Sweetheart dance.
Ali Benson, '23, stated "I don't have a Valentine so I will probably prepare for Sweetheart and get all of the last minute things out of the way."
The Sweetheart dance is presented by Hi-Tri.  It will take place this Saturday, February 15 from 7:00- 10:00, with music provided by DJ Chris Donoho.
Valentine's Day has been a part of student's lives since elementary school.
\ "When I think of Valentine's Day it takes me back to grade school when we would have all the fun parties," stated Curd.
Even without a Valentine, Valentine's day can still be fun for students to participate in.
Benson stated, "On Valentine's Day I will probably just hang out with friends, but on the bright side, there will be discounted candy all of next week!"