Omari Jackson places 20th in Speech and Acting League
Omari Jackson, '21, recently placed 20th out of over 1,000 competitors in the Speech and Acting League. The Speech and Acting League is, as described by Ms. Raquel Maxey, Speech and Acting Coach, "A combination of all of the schools in Speech and Acting in our district."
Jackson placed highly not only at MV, but against the other schools in the district as well due to her accomplishments in the numerous Speech and Acting tournaments the team participates in.
"They look at the top ten scores of every performer. The top scores get added up and whoever gets the most gets in the top 25," stated Ms. Maxey.
When Jackson was announced as 20th place, the team cheered in excitement, but ultimately were not surprised.
"One of the members said, "you are definitely making it in". I thought the people that placed highly were the best of the best, so I was very surprised," stated Jackson, "There are pictures of me getting 20th place on Facebook, and I had the biggest surprised face ever."
"She dominated every time she went up. I don't think anyone else on the team was surprised," Ms. Maxey said.
Ms. Maxey and Jackson have big plans for the upcoming Speech and Acting season.
Ms. Maxey stated, "I want to have a small but fierce team. Everyone on it next year will be trained really hard because I want a lot of entries to go to state next year. "
"I want to be the best poetry entry. I think I worked pretty hard, but next year I just want
to place higher. The judges wrote down what to improve on, so I know what corrections to make," said Jackson.
Overall, both Jackson and the rest of the team think they did great this season.
"I think our team did really well this year. We placed very highly even though we had a lot of new members," Ms. Maxey said.
"I'm happy to be a representative of the school. I'm glad that we are able to represent the school in a positive way. I'm excited for what next year will hold," said Jackson.
About the Writer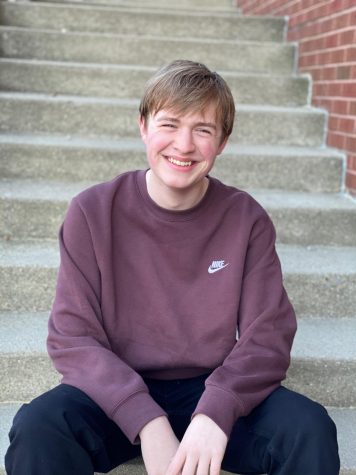 Chase Cariens, Co Editor-In-Chief
My specialty is uncontroversial opinions