Students reflect on the loss of Mr. Chris McCann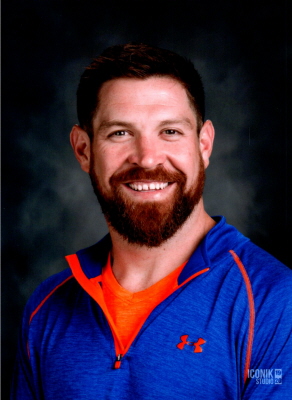 Both students and staff of Casey Jr. High and MV mourn the loss of Casey's PE teacher, Mr. Chris McCann.
McCann passed away on Saturday February 15, 2020 in St. Louis, MO.
Mr. McCann was a former MV Ram, graduated in 2005. He was involved in football, basketball, and the Vernois News.
He was known to many students and was a major part of most Casey graduate's middle school experience.
A common theme arose when students were asked their emotions about the loss of Mr. McCann; "Shock."
He was known to many not only as a teacher or coach, but also as a friend.
"He always pushed me to work my hardest," said Taylor Jackson, '23.
"He was a good teacher, but more importantly, he gave everybody a chance no matter what," said Dazhion Baker, '23.
Mrs. Mary McGreer, principal of Casey Jr High, stated, "All of [his students] had a very special place in his heart and he cared about you greatly. As important as he was to you, you were all very important to him."
Mr. McCann will be missed greatly by students, but he will also be missed by staff members.
"I loved him, respected him, and will dearly miss talking to him," stated former coworker, Mr. Kent Strevens.
"Chris always had a smile on his face and ready to help in any way he could," said Mrs. Darlene Raney, Casey Jr High secretary.
For students to cope with the loss of Mr. McCann, there are counselors available and a poster to sign outside of the Student Services office at MV.
A celebration of his life was held Saturday, February 22 in the Casey Jr High gym.