MV Board approves George Inglett Memorial Scholarship
Scholarship to be awarded annually to deserving seniors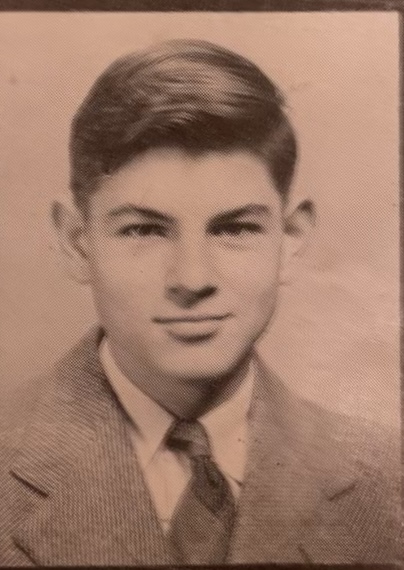 MV has graciously received another scholarship opportunity for its students. 
The George Inglett Memorial Scholarship has just recently been established at the high school, and is open for all graduating seniors who plan to attend college after high school. This scholarship is worth up to $20,000 and there can be multiple recipients of the scholarship.
MV is very grateful for the generosity of the George Inglett family. Vernois News reached out to Mr. Inglett's family to recognize his hard work and accomplishments throughout his life.
Who was George Inglett? As a child, George was raised by his mother, Pearl Inglett. Thinking of his brother, Charles said,"Time for George in high school was elusive. His mother was a single Mom and he needed to work to supplement the family income for he and his two brothers, Donald and myself." George worked at Welge Paint Store. This is where George would eventually grow to know Mr. Brock, his chemistry teacher, because Mr. Brock and Mr. Welge were friends. While at MV George was a member of the orchestra, and was First Chair Violin. 
George loved his time at MV. He had good relationships with his teachers and appreciated them. "He really appreciated the sincere interest the teachers had in his success. Apparently, Miss Woods, his algebra teacher, mentored George as well as (previously mentioned), Mr. Brock, his chemistry teacher."
George's knowledge and interest in science led to George developing and selling cosmetic products that he was able to offer at Bond Drug Company.
After high school, George would go on to have a very successful career in the field of science. He earned degrees from both University of Illinois and University of Iowa. During the Korean War, he served as a scientific officer in the U.S. Public Health Service conducting biological research. George did much work with the USDA and was inducted into the USDA Science Hall of Fame. This is just one of over 40 awards and honors that George received over a lengthy career in agriculture science. 
With help from George's brother Charles and Eric Inglett, MV has been able to establish a scholarship in George's name. "George's deep desire to help those who help themselves was the inspiration for the scholarship. He was a driven young man from a poor family in a coal mining town that received his Ph.D. at the age of 23! Quite the accomplishment. Science inspired George and he hopes to inspire others interested in science," said Charles.
Mrs. Kim Lichtenfels, who worked with the family to establish the scholarship, shared insight into the establishment and details of the scholarship.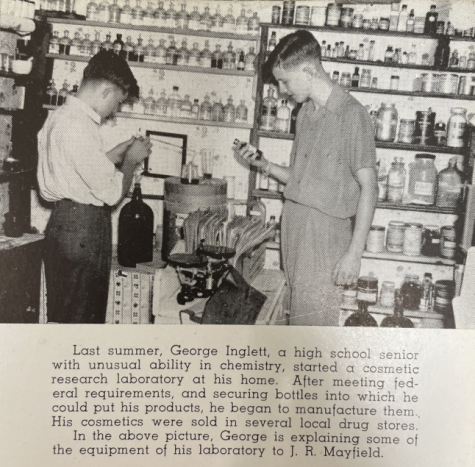 "[George Inglett] really wanted to help fellow Rams pursue higher education.  This scholarship will vary in amounts but could be up to $20,000 for one student.  We are honored to have this scholarship and thank Mr. Inglett and his family for this opportunity," Mrs. Lichtenfels said. 
"This scholarship is open to all graduating seniors who plan to attend college, including community colleges, four year universities and trade schools.  Preference will be given to students entering into a science or agriculture program," added Mrs. Lichtenfels.
 Winner(s) are slated to be announced at the 2022 Scholarship Award Night on May 19.
"[Dr.] Inglett was a standout student at MVTHS who became even more accomplished after graduation.  The fact that his legacy of learning will continue through a scholarship in his name is something that I believe is something of which he would be most proud.  Many students will benefit from his family's generosity for a long time to come," said Superintendent Mrs. Melanie Andrews. 
Along with the George Inglett Memorial Scholarship, MV offers its students a plethora of scholarship opportunities. 
Mrs. Andrews also added insight into what establishing a scholarship is like. "Anytime a scholarship is established, no matter the reason, ultimately it's the students at MVTHS who benefit.  However, as someone who awards a scholarship in memory of my Mom, the awarder also benefits by knowing that in some way, we are helping that student pursue educational goals that may not otherwise be achievable," Mrs. Andrews said.   
"The amount of scholarships that are awarded at the annual scholarship night continues to increase, and that is because of generous alumni, businesses, and our community," the Superintendent added. 
Thanks to the George Inglett family for the addition of a scholarship that will provide students continued opportunity to further their education.