1999: A 17 year-old's route to the big leagues of music business
Joey Bada$$' first project elevated him into the elite of the rap industry at only 17
This year marked 10 years since Joey Bada$$ released his first mixtape. June 12, 2012, is the exact date this project dropped and since its release, it has aged like fine wine. Joey was nominated for the BET awards "Best New Artist" award for his work on 1999, but ultimately came in second place to Kendrick Lamar, via Pitchfork.com.
Pitchfork journalist Felipe Delerme also rated the mixtape an 8/10, praising the project's old-school feel. Delerme also described Joey as a "young man with an old soul," and he was not far off. Joey dedicated the name 1999 to the '90s since they were recognized as the golden age of rap and hip-hop, and 1999 ended the era in the decade's final year. "The only concept that was really behind it was how people refer to the '90s as the golden age of hip-hop. So '99 being the last year of that age, it was basically like a 'last hope' type of thing, you feel me," revealed Joey in an interview with 
Let's dive deeper into the project and talk about the tracks that made this tape great. "Summer Knights," more of an interlude with rhymes, set the tone for the rest of this listen. The track introduces listeners to who Joey is by developing the atmosphere. Everything from the beat to the few lyrics he puts out, lets listeners know how this album is going to sound up until the last track. Joey also named his preceding EP Summer Knights as a call back to where it all started with his professional debut.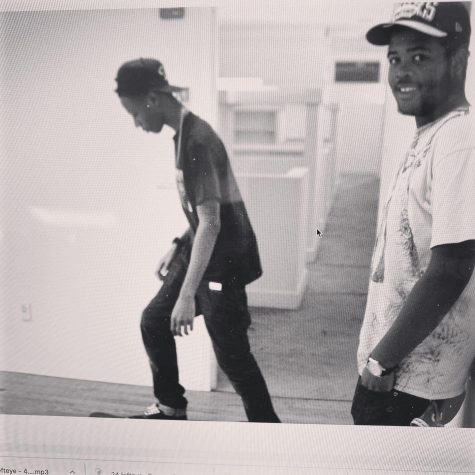 "Survival Tactics," elevated Joey's mixtape from just another album being released that day to one the fans were counting down the days for. Joey released the "Survival Tactics" music video on February 23, 2012, around four months before the mixtape would be released, and this raised the hype for fans higher than it ever was before. Another detail that makes Survival Tactics so special was that it was Joey's first of three Capital Steez features, his best friend who passed away on December 24, 2012, six months after 1999 was released on Datpiff, via Billboard.com
Though Joey released 1999 on Datpiff, before releasing it on all streaming services on June 12, 2018, exactly six years after its official release, he was able to get the music video for "Hardknock" into the MTV2 rotation. "Hardknock" was also rated #3 on RapGenius' Top 100 Rap Songs of the Year list in 2012, via Genius.com
Other songs off of this album I would recommend  would be "Pennyroyal," "Snakes," and "Daily Routine." The production on these tracks is top tier, like most on this tape. Joey had repurposed the beats from MF Doom, Lord Finesse, and J Dilla for his vision of 1999. Joey made the beats flow seamlessly with his lyrics.
"I don't just sit around making boom-bap beats all day," Pro Era member and producer Chuck Strangers revealed to Pitchfork's Jayson Greene. "I make all kinds of beats and this is just the first thing everyone's heard from me."
Joey recently celebrated the ten-year anniversary of 1999 by releasing the album's sequel, 2000. Joey ended up having to push the album's release date back just hours before the album's scheduled release date due to sample clearances and moved the date from June 17, 2022, to July 22, 2022. With the extra time in-between, he decided to release three singles that would appear on the album to make up for the delay, those tracks being, "Head High," "Where I Belong," and "Survivors Guilt," Joey's dedication to his best friend Capital Steez and his cousin Junior B. "This song is by far the most heartfelt song I've ever made," described Joey on Twitter "It felt incredibly therapeutic finally being able to put my thoughts and sentiments into word," he added
If you have been aggravated with the current status of the hip-hop scene because it just "isn't the same" these days, are in need of a throwback like Nas and A Tribe Called Quest, or are just stuck in the past, then Joey and his very specific and unique vision of 1999 is the perfect mix for all with his old school style that in my opinion, he perfects to this day.