2022-23, the school year without backpacks
MV changes age old school normality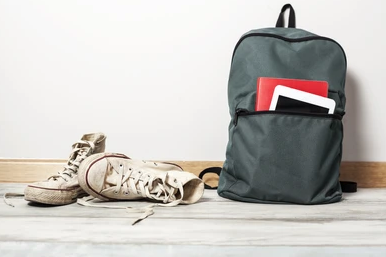 July 20th, 2022, MV students and their parents were hit with a very controversial FaceBook post that made a huge change in our high school lives.  
MV's facebook stated, ¨Beginning with the 22-23 school year, students are strongly encouraged to not bring backpacks or bags to school. However those who choose to must place the backpack/bag in the student assigned locker upon arrival. The backpack/bag must remain there through the instructional day."
This new rule was followed by backlash from students and parents, complaining about the rule change that was so close to the start of the year.
 "One of my kids was never able to get into their locker, and some of their classes were far enough apart that they wouldn't have time to go retrieve items for the next class and get there on time. I'm curious as to why this decision was made," described this passionate parent.
Even with tons of backlash, not all of the comments on this post were negative, some even praising the rule change.
"I like this idea!! As a former MV student, college student, and currently an employee in a school, I believe this is a great idea. I understand [that] tragedies are happening in schools way too frequently," asserted a hopeful parent.
With all the varying opinions, MV may not know what to believe about this new era of school. We believe that the student body should not lash out and treat this change as a new challenge in our high school lives. 
Use this as an opportunity to turn your big backpacks into smaller organized trapper keepers or purses. Nonetheless, we must abide and adapt to MV's rules regardless of our opinion in the matter.