Vernois News looks to increase prevalence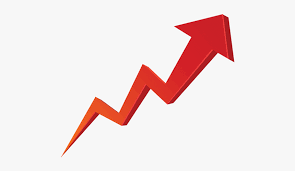 Many MV students know that there's a print Vernois News at the end of the month, displaying recent events at MV.
However, do they even know about our online website?
Dr. Jamey VanZandt, Vernois News adviser, responded, "Not all are aware. We have raised awareness over the last several years, but we need to do much more."
Ryan Bendersky, Editor-In-Chief, '23, answered, "I feel like there are some who are aware, but the majority [of students] don't know about VNO [Vernois News Online]."
Within the Vernois News staff, it's been recognized that the views they get vary quite a bit from story to story; stories that get the most view are either big topics, or they've been posted to social media.
Cam Meyer, Sports Editor, '25, stated, "I'm definitely happy with the views we get online. Posts we make on social media really boost the number of views we get, especially with people who don't attend MV."
Dr. VanZandt added, "I believe the number of views is adequate. Some stories receive many more view than others. I think it depends on the subject content. More hot-button issues always receive more views."
Posting more of their stories to social media is an option talked about commonly, in order to increase awareness about the new stories.
Meyer mentioned, "A way we could get more people invested is even more publicizing. Posting on a varied amount of social media platforms, along with getting the word out there could do wonders for view counts."
Bendersky commented, "Social media, period."
Dr. VanZandt explained, "Establishing views through sharing an online platform like Facebook or Instagram is key. I'd like to see the VNO become like second nature for the MV community as a source to get their information."
In the future, Vernois News is hoping to become a bigger source of information for all to access. 
Bendersky noted, "Vernois News is open for everyone and is a lot of fun, so you should join too.