Wilson reflects on Vernois News experience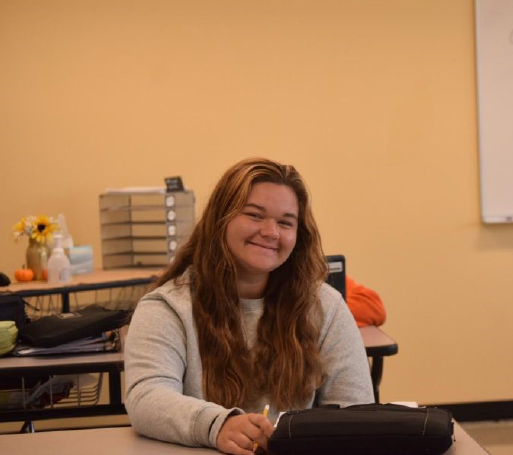 As a freshman, I enrolled in Principles of Media as one of my electives. I had no idea what the class entailed, but my brother encouraged me to take the class and assured me I would enjoy it. He was correct.
The class, under the advisement of Dr. Jamey VanZandt, turned out to be a journalism class with direct connections to the Vernois News, the school paper.
Right off the bat, I fell in love with the class. I enjoyed the projects we were assigned and looked forward to my first hour every day. Then school shut down due to the COVID-19 Pandemic or "Coronacation" as we called it at the time. My Sophomore year was spent half remote and I was disconnected from the paper.
My junior year I had Dr. VanZandt as an instructor in AP Language and Composition, and he met with me to resume my position as a writer for the paper.
I spent my first hour of second semester alongside fellow writers Caden Plummer and Roman Harrison. I feel like we were able to revive the paper, and have fun doing it.
Ever since, I have served as Managing Editor to the paper and loved every minute.
There are many things I love about the paper.
Throughout high school I have taken fourteen total semesters of English classes and none of them have better advanced my writing abilities than writing for the newspaper. And getting involved so early really helped me through high school. I truly feel like I would not have excelled as much as I have in the English department had it not been for the writing skills the Vernois News has given me.
I also love the message behind the paper. It is very humbling and rewarding to act as a voice for the student body of MV. Through columns, Editorials,and stories I have been given the opportunity to voice not only my opinion but the opinions of my peers as well.
The Vernois News has also given many fun memories I will cherish forever. One memory in particular that cannot help but bring a smile to my face was the Christmas party this year. We took part in White Elephant exchange which resulted in some rather abstract gifts.
As my high school career comes to close I have been able to look back at my time here at MV. Though there was a lot of good to sift through, my time and experience with the paper is one I am most proud to have been a part of. I encourage anyone interested in writing to check it out and get involved in the amazing
program.