Vernois News 22-23 Editor In-Chief bids farewell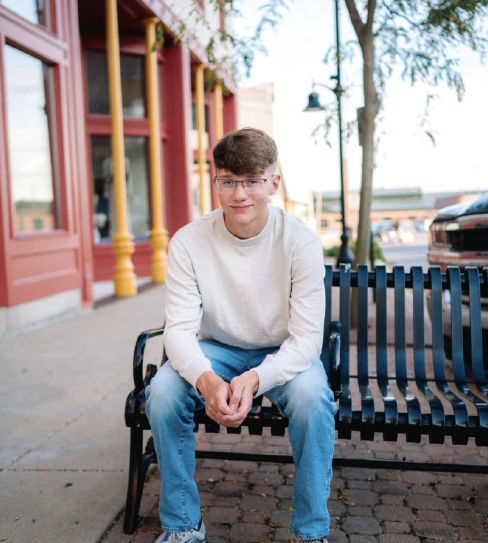 It feels like just yesterday I was a shy freshman, making my way across MV not trying to stand out or be noticed. That quiet 14-year-old feels like a distant memory of myself now. High school has completely changed me into someone who is outgoing, confident, and passionate. I can't believe it's going to be over soon; this story has truly been a wild ride.
My high school career was definitely not shy of struggles. This lifestyle brought numerous new experiences to me that at times completely overwhelmed my world. Of all the lessons I've learned, the one that has stuck with the most is to be true to yourself. This will always be one of my #1 tips for any underclassmen or freshman.
My time here has gone by so fast, but I'm happy to say I have not taken it for granted. I truly believe the catalyst in the transformation of my character has stemmed from my involvement in extracurriculars. A student's involvement can truly dictate their enjoyment and transformation through high school, many other students will give the same advice to any incoming freshman. From playing
tennis to writing for this publication, I've gained timeless friendships and skills that now further complete me as an adult ready for college.
I would like to specifically say a farewell to the endeavor that I spent numerous hours taking part in, the RoboRams. Not only did this organization bring me friendships and moments I will forever cherish, I was truly inspired by the RoboRams mentors to pursue my career in engineering. My experience even drove me to commit to mentoring and inspiring youth in our community as a Youth Outreach Officer for the team. I will forever remember the impact the RoboRams made on my life as without them, I would not be the same person today.
Now that my story here has ended, the emotions going through my mind are that of bittersweet memories. Though I can't describe my emotions on how much I will miss the MV life, in a way I'm happy it's over. These four years have greatly built my personality, intelligence, and maturity to the point I'm ready to move forward in my life. I am beyond excited to have made it into engineering at the University of Illinois at Urbana/Champaign and I can't wait to start the next story in my
journey!